The New Passat Estate - Initial Facts
Posted by Lorenzo at 7:49 a.m.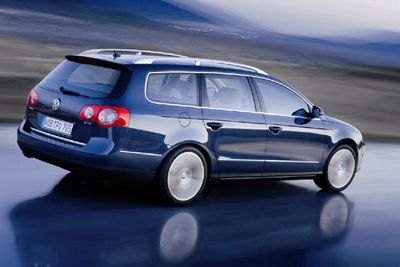 Volkswagen AG/Wolfsburg:
The Passat Estate is one of the most successful in the world: more than 4.3 million have been produced to date. Professional functionality, one of the key characteristics of the series, has been perfected even further for the new generation and presented in a more fascinating "package" than ever before. And all this in a VW design to whet the appetite for both the new Passat Estate and for what exciting things are yet to come in the current VW model offensive.
Article:
VWvortex.com
:
GermanCarFans.com
:
Reuters UK
:
Jalopnik
:
The Car Fanatics
:
Carpages.co.uk