Scirocco caught testing in California, brings new hope to North America
Posted by Lorenzo at 9:25 PM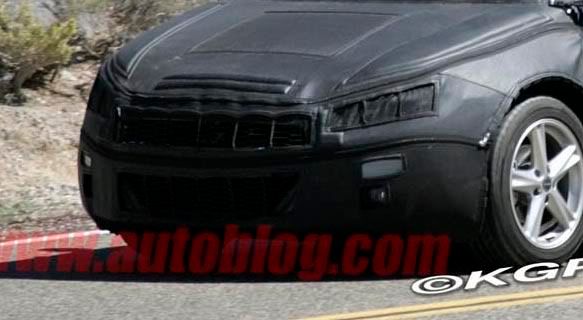 Volkswagen may still be
on the fence
with the Scirocco US availability issue but thahttp://www.blogger.com/img/gl.link.gif
t didn't stop them from doing some hot weather testing in the California desserts.
Autoblog
has obtained very detailed spyshots of the Scirocco doing its rounds in California, donning the obligatory camouflage fore and aft. Keep in mind, this is not merely a test mule for the Scirocco but rather a prototype of the production vehicle.
Based on the spyshots, it's comforting (or distressing, depending on how you feel about the concept) to know that Volkswagen is sticking with the overall shape of the
Iroc concept
. The low roof, cab forward design, and short, blunt hood all make it onto the production version, as does the hunkered down look.
Volkswagen, want to
return to profitability
in the US? Sell this thing here.
Go to
Autoblog
for more photos.
[Update]
There are also more spyshots at
Leftlane News
Source: Autoblog