New Volkswagen logo to coincide with release of Mk. VI Golf
Posted by Lorenzo at 9:35 PM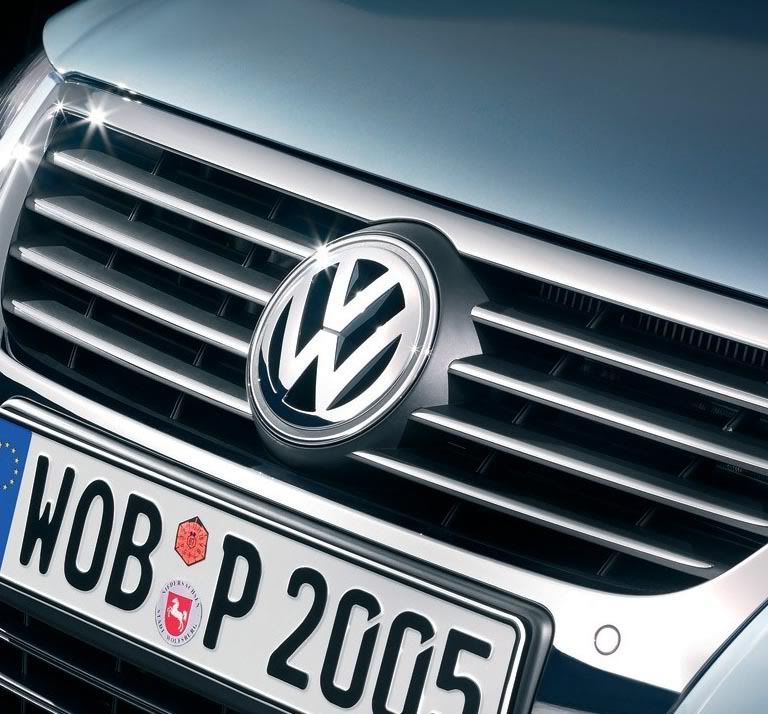 Auto Motor und Sport
is reporting that Volkswagen is about to change its logo and that the Mk. VI Golf will be the first to wear the new badge. Word purportedly came from Martin Winterkorn himself who wanted to change the logo in order to project a high sense of refinement from the Volkswagen brand. Does that translate to going upscale again? Don't know.
Don't fear, however, as it really isn't a logo change. Rather, an enhancement. The position of the logo on the grille will remain more or less the same but it will be larger. The letters V and W will now be prominently displayed and will stand out from the ring that surround them. The whole thing will probably look very three dimensional.
I hope Volkswagen doesn't change it too much as the Volkswagen logo is probably one of the most recognizable logos in the world. A drastic change would probably alienate people too much.
Source: Auto Motor und Sport via The German Car Blog