Geneva Motor Show round up
Posted by Lorenzo at 7:53 p.m.
The Geneva Motor Show has started and is now in full swing. Car manufacturers are now bracing to see if public reaction to their newly revealed models will be positive or not. Volkswagen is no different. Despite the
absence of a major concept that was expected
, Volkswagen has a pretty good showing in this year's show with some new model introductions, some concept cars of (admittedly) minor interest, and a whole whack of information about Volkswagen's upcoming diesel lineup.
Perhaps the biggest news in the Volkswagen stand in this year's show is the official debut of the
Golf Variant
, to be rebadged as the Jetta Wagon once it arrives in North America. As previously mentioned, the Golf Variant is 14 inches longer than a Golf which means that five people can sit inside all while 24 cubic feet of stuff is neatly stowed in the back. Fold the back seats and cargo room increases to a titanic 54 cubic feet. At launch, the Golf Variant will be available in one gasoline engine and two diesel engines. See them on European streets this summer, North American launch by late this year.
Indeed, the Golf Variant is Volkswagen's only model introduction for this year's show. Volkswagen has decided to use Geneva as the time to announce their extensive diesel plans.
The
Passat BlueMotion
officially debuted and as usual, Volkswagen is touting its clean, fuel-sipping qualities. And rightfully so. The Passat BlueMotion is capable of doing 46 mpg and yet can go up to 120 mph if need be. Perhaps not hair-raising fast but that's still good. As with its Polo sibling, the Passat BlueMotion is fitted with a diesel engine, specifically, one that does 105 hp. No timeline was given for this model's market launch but expect it on European streets sometime near the end of this year.
Another
diesel announcement
Volkswagen made today was a V6 diesel engine they have dubbed BlueTDI. This engine, fitted for the Touareg, comes equipped with a Selective Catalytic Reduction catalytic converter which is able to separate NOx exhaust components into harmless nitrogen and water without producing other harmful side products. So, because of it's emission-reducing technology, the V6 BlueTDI Touareg satisfies the tough Tier2 Bin5 emission standard in the US and therefore, Volkswagen will be bringing this model over next year. Along with that, the diesel Jetta will see it's return sometime after the Touareg next year. A European launch should follow after that.
Another diesel announcement was made for the Phaeton, which gets a V6 diesel engine that fulfills the forthcoming Euro 5 emission standards that come into effect in 2009. Other than the new engine and new-ish features such as LED daytime running lights, DVD navigation, new active safety systems, and a modified lower front fascia, the Phaeton remains unchanged. The design, though beautiful, is
starting to get a little bit dated
.
Volkswagen put their new diesel plan into practice by giving the Geneva Motor Show 120 Polo BlueMotions to use during the press days shuttling journalists and business visitors around. Why 120? Well, that's one Polo for every gram of CO2 the PoloBlueMotion produces in every Kilometer.
If you're a sucker for new concept vehicles or model introductions, then Volkswagen's showing in this year's Geneva Motor Show may be disappointing. However, having concepts that have little chance of going into production give way to more realistic models is refreshing to see. And finally, North America gets a little loving with a diesel Touareg and Jetta on the way that may actually be here for good this time. That said, it would have been nice to round off the show with a little sneek peek of that upcoming four door coupe we thought we would see. We'll let it slide this time, Volkswagen, but make sure it's in the next major show.
Jump to read a whole slew of press releases and some pictures to boot.
Source: Volkswagen AG.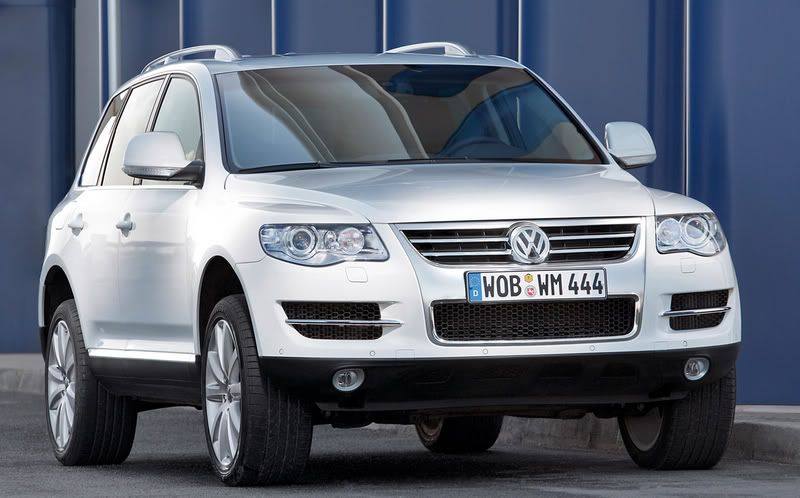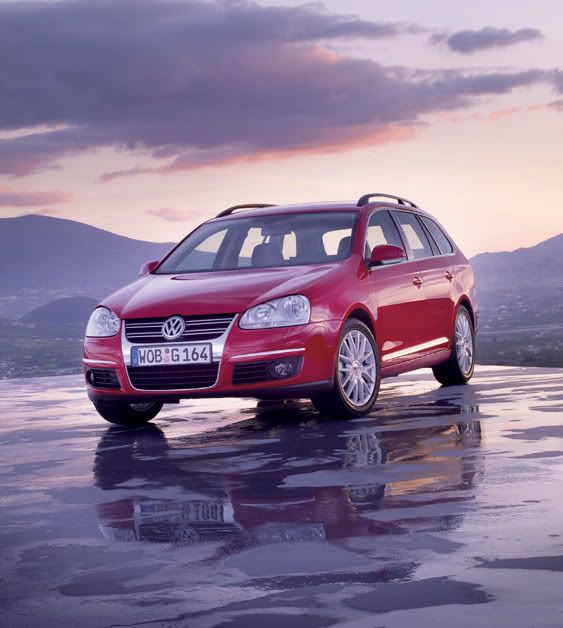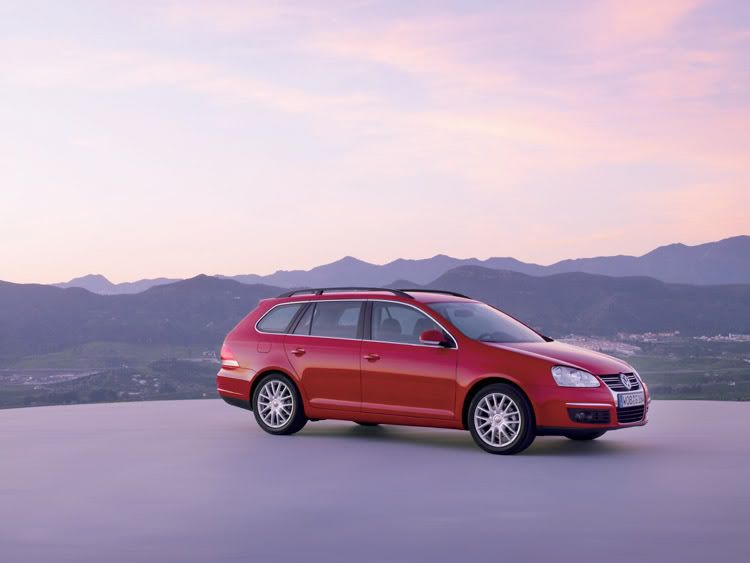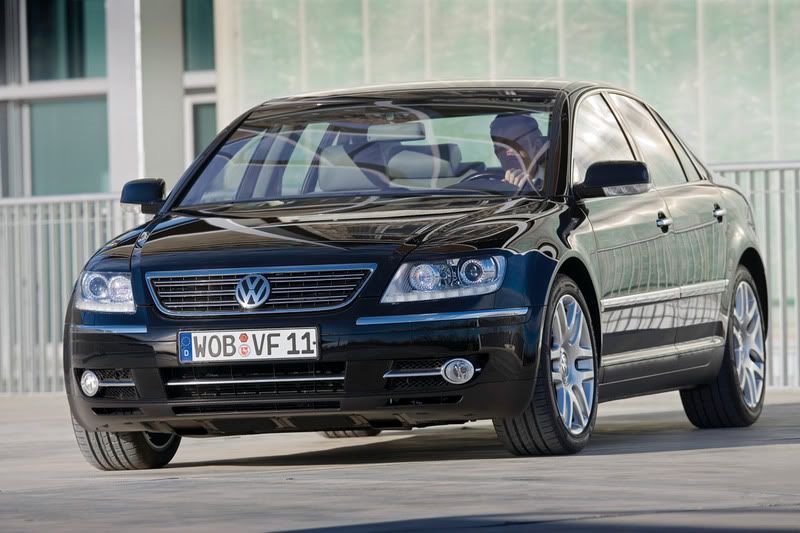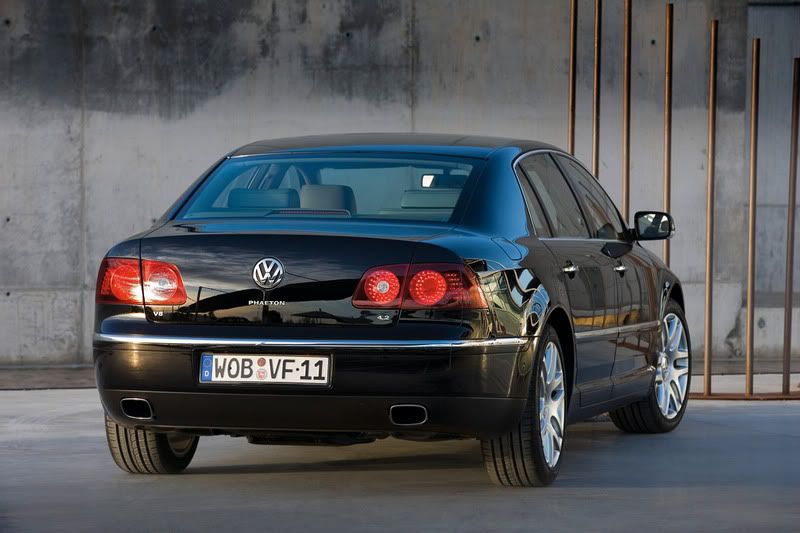 TO THE POINT: 2007 GENEVA MOTOR SHOW


Volkswagen Presents Golf Variant and Passat BlueMotion as World Premieres

World premiere I: New Golf Variant to be introduced this summer

World premiere II: New Passat BlueMotion with fuel economy of 5.1 liters per 100 kilometers

Technological highlight: Phaeton with first V6 TDI meets future Euro-5 standard

Wolfsburg, Germany - At the International 77th Geneva Motor Show held from March 8 to 18, Volkswagen is presenting an abundance of innovative new models. Presented as world premieres are the new Golf Variant and the Passat BlueMotion. Another technological highlight is the Phaeton featuring new technical details; the sedan with a new V6 TDI is the first car offered by the corporation that already fulfills the Euro-5 standard that goes into effect in 2009. Volkswagen Commercial Vehicles is in Geneva with two concept vans: The Caddy Life Edition and Multivan PanAmericana.



World premiere I: The new Golf Variant




Debuting in a world premiere is the third generation of the Golf Variant, with more than 1.2 million units built since 1993. As a TDI with 77 kW / 105 PS it consumes just 5.2 liters of diesel per 100 kilometers (CO2 = 137 g/km). The cargo space of the new Golf Variant is 1,550 liters. The first cars will be delivered in early summer. Engine power ranges from 75 kW / 102 PS to 103 kW / 140 PS.
World premiere II: The new Passat BlueMotion
With the world premiere of the Passat BlueMotion Volkswagen is demonstrating in Geneva that minimalistic fuel consumption values are also feasible one car class higher (see separate press folder or www.volkswagen-media-services.com). Although it can go 193 km/h if necessary, this most economical of the Passat versions is also satisfied with 5.1 liters of diesel as a sedan (CO2 = 136 g/km); or 5.2 liters as the Passat BlueMotion Variant (CO2 = 137 g/km).
Technological highlight: New Phaeton V6 TDI
Early this summer Volkswagen will already be introducing another technological highlight in the diesel area to the market: The Phaeton V6 TDI. This powerful 233 PS luxury sedan fulfills the Euro-5 standard that go into effect in 2009. This hurdle can only be cleared by diesel cars whose engines are capable of reducing particulate emissions to limits that are 80 percent lower than those of the current Euro-4 standard. Numerous new technical features were designed into all versions of the Phaeton, such as "Front Assist" stopping distance reduction, "Side Assist" for peripheral monitoring, bi-xenon headlamps with LED daytime running lamps and a navigation system now with DVD support.
Concept cars: Caddy Life Edition and Multivan PanAmericana
Volkswagen Commercial Vehicles is presenting two concept vans that are also powered by economical TDI engines: The Caddy Life Edition and the Multivan PanAmericana. While the Caddy sets the stage as the sportiest version of this model series, the Multivan PanAmericana was designed for life's biggest adventures with its elevated ground clearance.
Exhibition highlight: Golf Variant in detail
For 45 years now, Volkswagens with extra-large cargo areas have been called – unless they are a van – "Variant". To date, more than 6.1 million of them have been sold worldwide. Now there is a new one: The Golf Variant. Its market introduction will begin this summer, initially in Europe.
Once again the Golf Variant is characterized by an ideal ratio of interior and exterior dimensions. When the cargo net is installed (standard starting with Comfortline), even with five occupants on board the Golf Variant can carry 690 liters of cargo; up to the load sill at window level this still amounts to 505 liters (without spare wheel well). When the rear bench seat is folded, the full interior height (0.83 meters) can be utilized to stow up to 1,550 liters of cargo.
A synthesis of new and classic stylistic elements distinguishes the car design. The rear end of the Variant shows a completely new side of the Golf. While about half of each taillight is integral to the rear hatch on other body versions of the model series, on the Golf Variant they are integrated completely in the fender. Visually, the taillights emphasize the large load width of the hatch opening.
At its market introduction Volkswagen is offering the Golf Variant with one gasoline and two diesel engine options. The gasoline engine outputs 75 kW / 102 PS. The two diesels of the Golf Variant deliver even more power with extraordinary economy: 77 kW / 105 PS and 103 kW / 140 PS, and they are among the most efficient engines ever. The smaller of these two TDIs is content with just 5.2 liters fuel per 100 kilometers. Moreover, the large TDI is as fuel efficient as it is environmentally friendly. The Golf Variant 2.0 TDI that can reach speeds of up to 205 km/h consumes just 5.6 liters fuel per 100 kilometers. CO2 emissions: 148 g/km.




KEY ASPECTS: TOUAREG BLUETDI – WORLD PREMIERE OF THE CLEAN HIGH-TECH DIESEL


SCR catalytic converter reduces nitrogen oxide emissions by 90 percent

Volkswagen will introduce new emissions-reducing technology in 2008

Wolfsburg, Germany - On its new Touareg Volkswagen is introducing one of the cleanest diesel engines in the world: The BlueTDI with SCR catalytic converter. This converter reduces nitrogen dioxide (NOx) emissions by up to 90 percent. The Touareg BlueTDI, that delivers 165 kW / 225 PS, meets even the most challenging exhaust emissions standards. Currently, the lowest limits are set in the US states California, Massachusetts, New York, Vermont and Maine: In the "Tier2 Bin5" standard. The Touareg BlueTDI being presented in Geneva is one of the first vehicles with a diesel engine that can clear this hurdle too. Especially in the USA, economical turbo-diesels like the V6 BlueTDI can contribute, more than any other current powertrain technology, toward reducing oil consumption and the generation of climate-impacting greenhouse gases.

Therefore, Volkswagen will be offering the Touareg with SCR catalytic converter starting in 2008, initially in the USA, as part of the BlueTec Alliance started together with Audi and DaimlerChrysler at the end of last year. Also slated for 2008: The company for smaller vehicles like the Jetta will introduce, in America, a NOx storage catalytic converter that eliminates up to 90 percent of nitrogen oxides. The two technically challenging systems are scheduled to debut in Europe a short time later.

The Euro-4 standard currently specifies a NOx limit of 0.25 g/km here. The US standard, which the Touareg BlueTDI satisfies, specifies among other things a NOx limit of 0.043 g/km (0.07 g/mile).

SCR (selective catalytic reduCtion) CATALYTIC CONVERTER /
New catalytic converter technology targets reductions in nitrogen oxides; Nitrogen oxides are converted to harmless nitrogen and water

SCR is the usual international acronym for "Selective Catalytic Reduction". "Selective" refers to the fact that this catalytic converter has a very special task. Its purpose is to selectively convert the nitrogen oxide (NOx) exhaust components to nitrogen and water without generating any undesirable side products. It was developed precisely for this highly specialized task. Therefore, in the future vehicles such as the Touareg BlueTDI, being shown for the first time in Geneva, will also be equipped with an oxidation catalytic converter and a diesel particulate filter.

The nitrogen oxides are converted utilizing a synthetically produced, water-based urea solution, e.g. AdBlue, which is stored in an auxiliary tank on the Touareg BlueTDI. The substance, consisting of 32.5 percent urea, is continuously sprayed into the exhaust stream before the SCR catalytic converter. It is metered based on the mass flow of the exhaust. Engine management ensures precise regulation, based on information from a NOx sensor located after the SCR catalytic converter.

Atomized into a fine spray by a screen, the urea is transformed in the hot exhaust gas stream upstream of the catalytic converter. In the SCR catalytic converter this reacts with the nitrogen oxides and splits them, as described, into nitrogen and water. The water-based additive AdBlue is non-toxic, odorless and biodegradable.

AdBlue is consumed at an average rate of about 0.1 liter per 100 kilometers. Consumption and tank size are sized so that the AdBlue supply does not need to be replenished until the next scheduled service.

INTERNAL ENGINE MODIFICATIONS/
Combustion chamber sensors that are unique worldwide monitor each cylinder; Common rail injection system operates at pressure of 2,000 bars for first time

Besides introducing the SCR catalytic converter, the engineers at Volkswagen Automotive Group have put together an entire bundle of innovative modifications. Combustion chamber sensors are being implemented for the first time; they monitor pressure conditions in the cylinders. And a new common rail system with 2,000 bar injection pressure atomizes the fuel even finer. The ideal combustion achieved by these measures enhances smooth engine running and lowers overall raw emissions.

In the effort to reduce emissions, especially NOx raw emissions, efforts being made in internal engine modifications include measures to lower maximum temperatures in the combustion chambers and to reduce oxygen concentration by exhaust gas recirculation. Nitrogen oxides generated despite these measures are fed to the new SCR catalytic converter and are removed, as outlined above.


COMBUSTION CHAMBER SENSOR AND COMMON RAIL IN DETAIL/
Combustion chamber sensors optimize injection and combustion;
Piezo injectors with newly developed eight-hole nozzles

As engineers began to develop the BlueTDI, their first goal was to achieve further overall combustion optimization in the engine. The world premiere of such an innovation is being celebrated in the BlueTDI – the combustion chamber sensor. Integrated in the glow plug, the sensor continuously measures pressure conditions in the cylinder and reports the data to engine management.

This enables perfect control of injection and combustion in each cylinder; it is even possible to compensate for fluctuating qualities of fuel. Ideal combustion helps to reduce raw emissions. It also optimizes smooth running and noise behavior.

The intensively refined common rail injection system serves the same purposes. With a newly designed pump, the system builds up 2,000 bar of pressure – also an innovation. The piezo injectors have been significantly modified too. Their smaller eight-hole nozzles inject miniscule spray volumes into the combustion chambers. This, together with the higher pressure combine to produce an injection that is even more precise and dynamic – detailed work that as a whole has resulted in one of the most economical and cleanest six-cylinder diesel engines in the world.




VOLKSWAGEN BLUEMOTION PARK/


Presentation of technologies such as the SCR catalytic converter in a
special exhibit area lets visitors experience key mobility technologies
of today and tomorrow

To point out its activities in the area of environmental protection, Volkswagen has set up a BlueMotion Park at the 2007 Geneva Motor Show. At numerous exhibits and interactive information terminals on technological highlights visitors can experience how Volkswagen technologies are preserving the mobility of today and tomorrow. Key topics addressed here are engines, transmissions, synthetic fuels, lightweight construction and aerodynamics. Exhibits relating to BlueTDI systems are another focal point: The SCR catalytic converter for larger vehicles like the Touareg, and the NOx storage catalytic converter such as the one Volkswagen introduced for the first time in a Jetta test car.


Note:
All data and equipment contained in this press release apply to models offered in Germany. They may differ in other countries. All information is subject to change or correction.
TDI, TSI, DSG and Twincharger are registered trademarks of Volkswagen AG or other companies of the Volkswagen Group in Germany and other countries.



GENEVA MOTOR SHOW 2007: MOST ECONOMICAL FIVE-SEATER IN THE WORLD AS A SHUTTLE



Volkswagen deploys 102 Polo BlueMotions as shuttles in Geneva

3.9 l/km fuel economy and 102 g/km CO2 as a sign of the times

Wolfsburg / Geneva - Volkswagen is mobilizing one of the most environmentally-friendly cars in the world to be used as shuttles for the Geneva Motor Show starting tomorrow: the Polo BlueMotion. The successful best-seller – production volume has tripled since being introduced in mid-2006 – gets by on only 3.9 liters of diesel over 100 kilometers. Its CO2 emissions are only 102 g/km. That's nearly a magical number in the context of current discussions on global warming. For this reason, exactly 102 Polo BlueMotions will be available during the press days to be used as shuttles for journalists and business visitors. And that has symbolic value.

Commenting on this, Dr. Martin Winterkorn, Chairman of Volkswagen AG, said, "Our BlueMotion philosophy neatly balances fuel economy with driving fun. Volkswagen already offers 78 models today with a 5 in front of the decimal point in terms of fuel economy, 13 of them get by on 3.9 to 4.9 liters. With numbers like these Volkswagen is setting the pace in terms of fuel economy. And that's why we will be placing a big brother alongside the Polo BlueMotion in a world premiere tomorrow here in Geneva: the new Passat BlueMotion. It's the first mid-range car of this size with fuel economy of 5.1 liters."

The term BlueMotion doesn't refer to cars alone, but to the brand as a whole. "Blue" is the VW color, symbolizing the elements to be protected, water and air. "Motion" embodies the aspect of future, forward-looking mobility. BlueMotion is gradually growing into an environmental seal of approval.