R version Touareg forthcoming
Posted by Lorenzo at 6:43 p.m.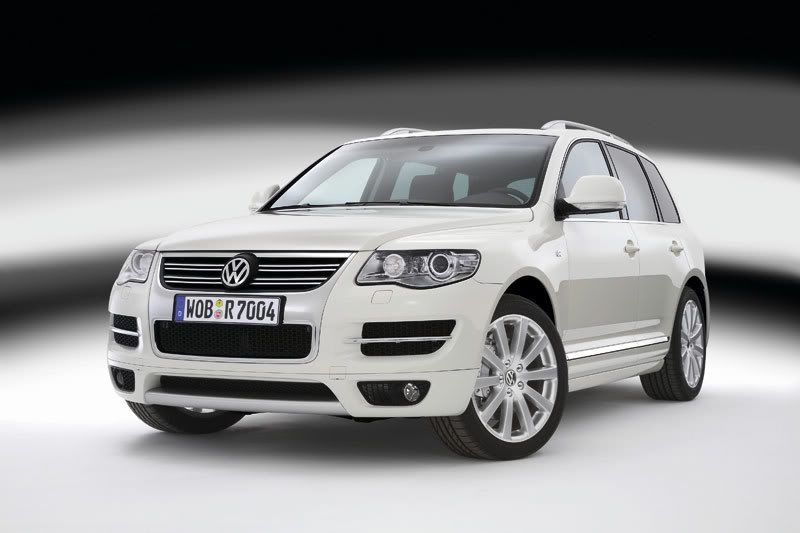 AutoTelegraaf is reporting that a R version Touareg is in the works. The news was accidentally revealed by a overzealous Volkswagen employee during a media presentation. This R Touareg will be nothing like the R32 and R36 as it will have under its hood a variant of the Touareg's powerful 5.0L V10 TDI engine. And as far as naming goes, the R Touareg is said to be christened the R50 and, though official figures haven't been released, the R50 is expected to surpass 365 hp and 625 ft-lbs. of torque, figures which have been achieved by aftermarket tuners. The R50 is expected to look like the R-line Touareg (picture) currently offered by Volkswagen Individual in Europe. Speaking of Europe, the R50 may very well stay there. The chances of it crossing the pond (despite the Touareg's fording capabilities) is unlikely.