New Sharan spied
Posted by Lorenzo at 9:32 p.m.
Image source: Auto Express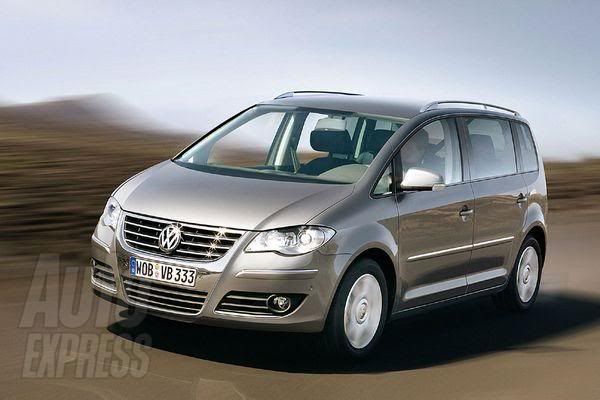 Car mag Auto Express have captured spyshots of the next gen Sharan, which is expected to go on sale in Europe late 2008. As is the case with the current Sharan, the next iteration will most likely remain in Europe.
Volkswagen is really keeping the Sharan project close at heart because of recent competition from the Ford S-Max, which is really selling well in Europe. The forthcoming Sharan, which will be based on the Passat platform, will receive a more dynamic styling, leaving behind the staid, utilitarian design of the current model. While the spy shots reveal the current design, rest assured, the next Sharan will sport a slicker design receiving, among other things, Volkswagen's signature grille.
Jump in to see the actual spy photos.