New New Beetle could look like this
Posted by Lorenzo at 4:54 p.m.
Image source: Auto Motor und Sport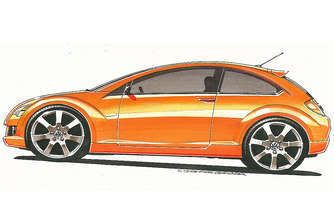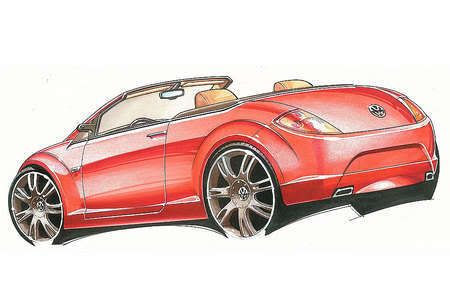 The New Beetle is single-handedly responsible for Volkswagen's comeback in the late 90s, yet is the only model that receives the least attention by Volkswagen. The New Beetle has remained the same for almost ten years, thirteen years of you count the Concept 1 unveiled in the 1994 North American International Auto Show in Detroit. Heck, it took Volkswagen eight years just to give it a slight refresh. And if you think about it, the New Beetle does pose a dilemma for Volkswagen. How can you redesign an iconic design?
German mag Auto Motor und Sport has obtained sketches of what the New Beetle's predecessor could look like. The source of these sketches are unknown so there is no way of knowing if these are official Volkswagen drawings but what it depicts is a bold change for the Bug. Everything about the car seems longer than the original, from the longer hood to the longer body. Another noticeable detail is the less bulbous wheel arches. All these little features add up to a car that looks like a conventional hatchback, which is not necessarily a bad thing, especially for the Beetle. The convertible version looks sleeker than the current Beetle Convertible and also reveals that the rear will drop the round taillights found on the current Beetle. This could mean the same for the front of the car as well.
These sketches, though not officially from Volkswagen are good indications of what we can expect in the forthcoming model, which, according to AMS, should arrive in 2010. Finally, the Beetle can grow up and evolve; pick up from where the current one left off.