Passat BlueMotion details released
Posted by Lorenzo at 5:51 p.m.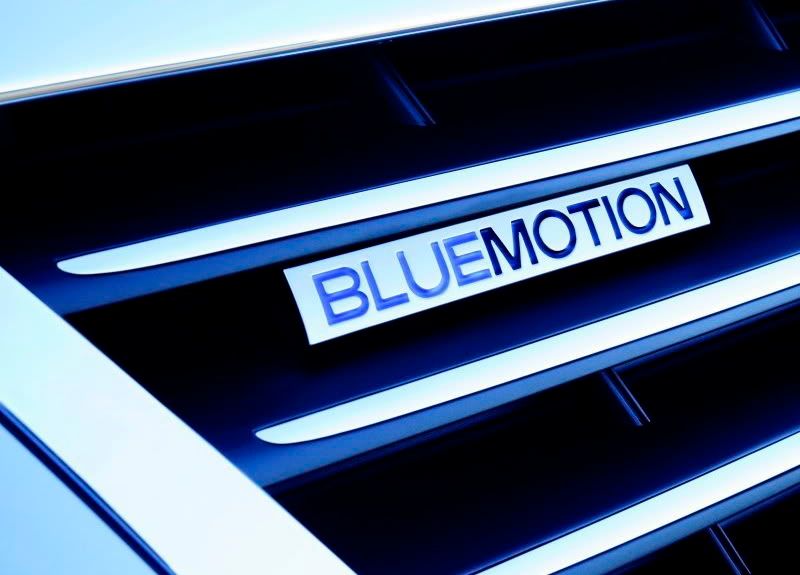 Volkswagen's newest addition to the BlueMotion lineup has been officially set to
debut at the Geneva Motor Show
in March and Volkswagen has now revealed some details about the upcoming model. BlueMotion, of course, is Volkswagen's lineup of clean, fuel-sipping models that currently consists of the Polo and now, the Passat, with more models expected.
According to Volkswagen, the Passat BlueMotion is capable of 5.1 L/100 km, that's about 46 mpg which is very good for a car its size. CO2 output is rated at 136 g/km. All those numbers translate to 840 miles of driving between fill ups. This is all possible with the ultra economical Bluetec engine that is fitted in the Passat: a 105 hp diesel engine that is capable of tops speeds of up to 120 mph.
It's safe to say that this model, unfortunately, will probably stay in Europe.
Press release after the jump.




Source: Volkswagen AG.


Low fuel consumption: Passat BlueMotion consumes just 5.1 liters of diesel over 100 km

It just keeps running: Passat BlueMotion with 1,350 km range

Wolfsburg, Germany - The new Passat BlueMotion – no other vehicle of its size consumes less fuel. The saloon needs exactly 5.1 liters of diesel for 100 km. And just as convincing: a CO2 emission level of just 136 g/km. The world premiere of the Passat BlueMotion is 6th March at the Geneva Motor Show.

With the new Passat BlueMotion, Volkswagen is forcing ahead with the launch of vehicles that are particularly efficient and environmentally friendly. The first BlueMotion model was the Polo in the summer of 2006– an immediate success and its production figures have already been increased threefold due to the high demand throughout Europe. "BlueMotion" is now the seal of quality for a model version with the lowest rate of fuel consumption.

With reference to the new Passat BlueMotion this means: an average of 5.1 liters of diesel over 100 kilometers. The Passat Estate BlueMotion needs 5.2 liters (137 g/km) – also a top value, even in comparison to vehicles worldwide. Both body versions have a driving range of up to 1,350 kilometers with a full tank! With an average annual distance driven of 15,000 kilometers, this means that the driver only needs to refuel eleven times a year with an average of 68 Euro* in fuel costs per month.

Volkswagen can achieve such low consumption figures through the fine tuning of the engine, which was already extremely efficient. In this case a 77 kW / 105 bhp TDI engine with a diesel particulate filter fitted as standard. This fuel efficiency does not, however, reduce levels of agility. The Passat BlueMotion can accelerate up to 193 km/h (Estate: 190 km/h) if required. That is an element of the BlueMotion philosophy: fuel efficiency and agility in a combination that still makes driving fun.

* = Basis: 3rd week of 2007, price in Germany, details from the Association of the German Petroleum Industry