Stanley's little kid to compete in DARPA Urban Challenge
Posted by Lorenzo at 9:38 a.m.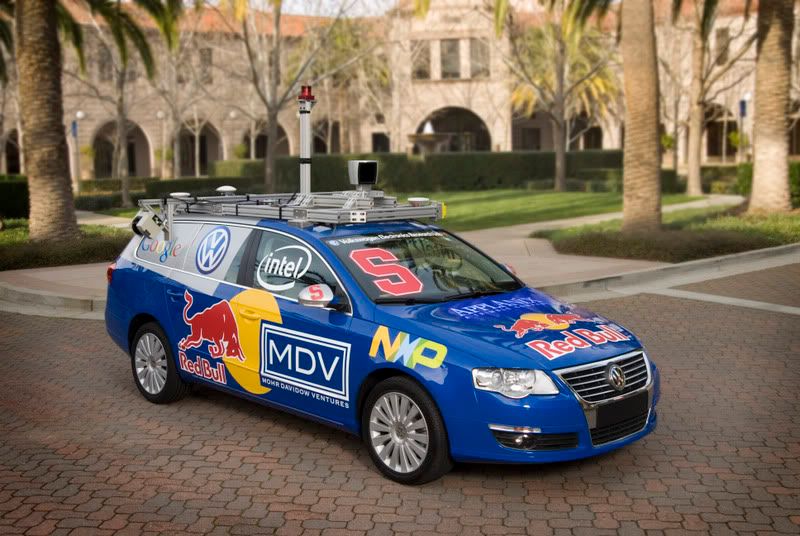 It was about two years ago when a blue Touareg named
Stanely
made headlines when it won the 2005 DARPA Grand Challenge traversing desert conditions in Primm, Nevada only with sensors and computers and no human intervention.
Now, the Stanford Racing Team, who was also responsible for Stanley, has revealed their entry into the 2007 DARPA Urban Challenge, which is just like the Grand Challenge except in an urban city environment. The Urban Challenge consists of a 60 mile course of a simulated urban setting and each entrant must obey California State traffic laws, not crash, and not be aided by any sort of human input. And for the Stanford team, a blue Volkswagen Passat Wagon will be doing all the work. That and a slew of computers and sensors to guide it along its way. Indeed, Junior is packed to the brim with laser rangefinders, radar, GPS, and enough Intel Core 2 Duo processors to power a small city.
You can find more information in the
Stanford Racing Team
website for more about Junior and on the DARPA site for more about the
2007 Urban Challenge
.
CNET
also has a few pictures of the interior.