China to North America VW's New Sedan
Posted by phaeton at 5:47 p.m.
Shanghai Volkswagen Passat Lingyu

Reuters is reporting that Shanghai Volkswagen are to develop a new family sized car orientated to the Chinese and North American Markets.


The car will replace the Chinese only Passat Lingyu which is currently based on the last generation Passat albeit with 100mm longer wheelbase and comes with 1.8T and 2.8 V6 engines.

This will be Shanghai Volkswagen's First attempt at Developing a car for the Global market.

With VW and SAIC two of the biggest corporations in their own home markets, Germany and China respectively, finance $1.2 Billion will not be an issue and as such quality should be on par with the rest of the Volkswagen line-up Worldwide.
Official Shanghai VW Press Release.
July 18, 2007 - Volkswagen AG and Shanghai Volkswagen (SVW) sign a joint declaration of cooperative development for a new car model. Dr. Ulrich Hackenberg and Hubertus Lemke from VW sign the declaration with Chen Zhixin and Oeljeklaus from SVW. Also present at the signing ceremony are: SAIC Chairman Hu Maoyuan, SAIC Motor President Chen Hong, and Prof. Dr. Winterkorn, Dr. Heizman, De Silva and Dr. Vahland from VW.

As the declaration expresses, the two parties plan to cooperate in developing a new car for the North American and Chinese markets. The car will be based on a new B-platform and served as a successor to the PASSAT LINGYU model. SVW research and development shall be integrated step-by-step in the worldwide development network of Volkswagen.

SVW will develop the vehicle body, including major elements of the exterior and interior of the new car. The parties will make maximum use of SVW¡¯s test facilities, proving grounds, its prototype construction as well as parts and tools¡¯ trial manufacturing capabilities..For the first time with this project, SVW will be involved in the development of a new vehicle intended for both Chinese and global markets. The company invested about 3 Billion RMB to build up its development capabilities since starting business in 1984. The company has so far built up a technical development force composed of over 1,200 engineers and technical staff.
Shanghai Volkswagen has currently invested over $400 Million (1$ Billion Yuan) to enhance the VW current models sold in the Chinese market for Chinese tastes.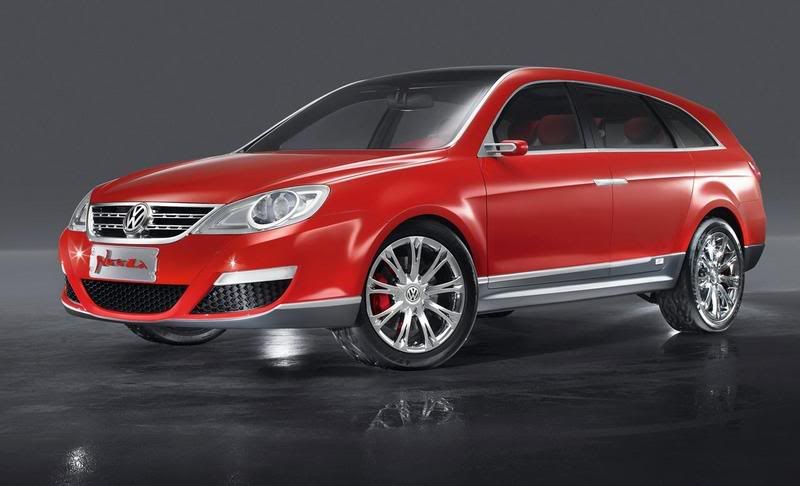 Shanghai Volkswagen designed 2006 Neeza Concept

Shanghai VW was established in 1984 building the Santana (Passat B2) which is still in production, SVW currently build the Gol, Polo, Santana, Santana 3000, Touran, Skoda Octavia and Passat Lingyu.
Source:
Reuters
Labels: china, North America, sedan, shanghai volkswagen, volkswagen