Prestigious Award for TSI Development Goes to Dr. Rudolf Krebs of Volkswagen
Posted by Lorenzo at 7:52 a.m.
Text and image from Volkswagen AG.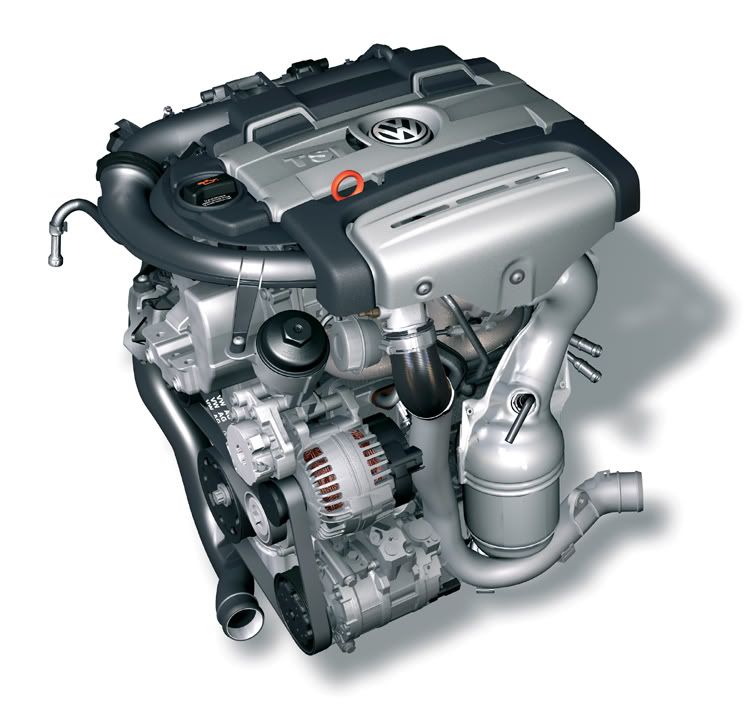 The 2006 Paul Pietsch Award goes to the Head of Volkswagen Engine Development in recognition of his new engine generation – the TSI engine already available in Golf GT.
Wolfsburg, 01 February 2006 - Another award for Volkswagen's innovative TSI engine. The highly acclaimed 2006 Paul Pietsch Award, awarded by the specialist magazine, "Auto Motor und Sport", goes to Dr. Rudolf Krebs (49) Head of Engine Development at Volkswagen. The panel recognised the new economical, high performance, high torque engine from the Golf GT as "an outstanding pioneering development in the automobile sector".
"Maximum power – minimum consumption! This short formula really sums up the advantages of the TSI" says Rudolf Krebs. "Compared to naturally aspirated engines with a similar output, fuel consumption is reduced by about 10% while the car's performance is clearly improved - we set the standards in this class. I am very happy about the award!" Volkswagen will offer this innovative technology in the Touran in the spring, after first being used in the Golf GT.


The goal of the Volkswagen developers was to reduce fuel consumption and at the same time offer better performance. The most effective measure towards reducing consumption is the so-called "downsizing". This involves a reduction of cylinder capacity in turn reducing friction losses, and engine weight resulting in a lower specific consumption and thus increased efficiency.

It was particularly challenging to produce an engine with small cylinder capacity that satisfies the present-day customer demand of being fun to drive while having low fuel consumption. The engineers at Volkswagen achieved this with the innovative double charging technology, in short TSI: They combined the classic exhaust gas turbo charger with a mechanically powered compressor, which supplies the engine with additional fresh air even at low engine speeds, providing for a superior torque curve and astonishing performance.

The only fuel injection technology to be considered was FSI, which Volkswagen uses in a range of models.

The result has already gone into series production in the sporty Golf GT. Here the 1.4 litre TSI with 125kW consumes just 7.2 litres of premium grade fuel for 100 kilometres. In over land traffic the "Twincharger" consumes only 5.9 litres. The Golf GT with the TSI engine is available from €22,500.

This is already the second award Volkswagen has received for the new twin charged engine. Last autumn Volkswagen received the Innovation Award from the internationally successful American science journal "Popular Science".