New Scirocco Photo Rendering Surfaces
Posted by Lorenzo at 9:59 p.m.
© 2006 The VW Gazette. Photo-rendering from Auto Motor und Sport.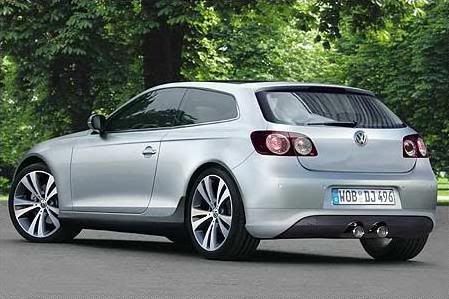 The Germans over at Auto Motor und Sport has a new picture of what the rumored return of the Scirocco might look like. Although the picture is just a photo-rendering of what the Scirocco could look like, it still gives a pretty good idea as to what we can expect when it does launch sometime in two years.


The AMS article mentions that the Scirocco would come in a 2+2 seat configuration and would cost around €22,000, or around US$28,000, putting the new Scirocco between the Golf and the Eos. As well, the Scirocco is said to sport a grille similar to that of the EcoRacer's wide-mouth grille. Although the Scirocco name is resurrected, it looks like the old Scirocco's angular design won't be.