Feast your eyes: Passat R36 shots leaked
Posted by Lorenzo at 10:44 a.m.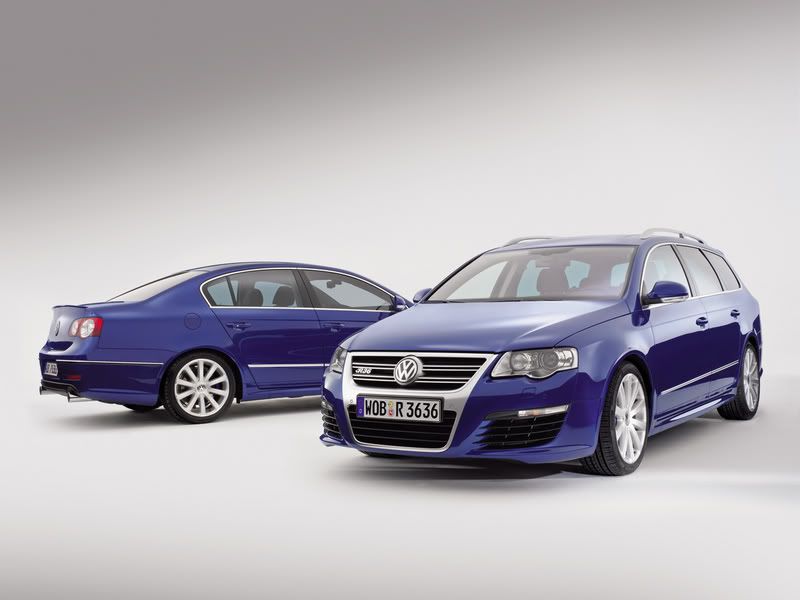 Shots of Volkswagen's highly anticipated performance Passat R36 have surfaced on the Internet. And these are not by any means spy shots but rather official, press release material. Powered at 296 hp by Volkswagen's 3.6L FSI engine, this beast can be propelled to 60 in a mere 5.6 seconds for the sedan and just .2 seconds more for the wagon. Top speed comes at an impressive 155 mph.
The Passat R36 comes equipped with Volkswagen's acclaimed DSG and 4Motion all-wheel drive for maximum grip. Top Gear's Jeremy Clarkson lauded the Golf R32 for it's amazing grip so expect the same for the Passat R36. Expect it at the Essen Motor Show this December with a market launch early next year. North American availability still pending.
Now onto the eye candy, after the jump.
Source: Leftlane News