R-Line Tiguan to bow at Essen
Posted by Lorenzo at 7:13 p.m.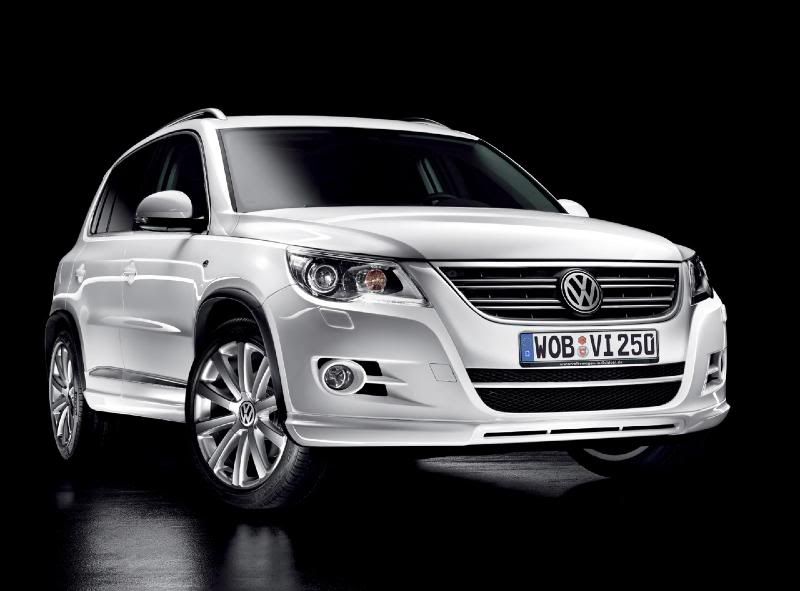 Volkswagen will be debuting the new R-Line package for the Tiguan during Europe's SEMA, the Essen Motor Show. Not a lot is known about the R-Line Tiguan, except for what three images reveal (bodykit, and "R" badging inside). We should know more when Essen kicks off on Friday.
In the meantime, there are two more images after the jump.
Source: Carscoop