Volkswagen Tiguan Spyshots
Posted by Lorenzo at 3:32 p.m.
Photo copyright: Doane/Priddy.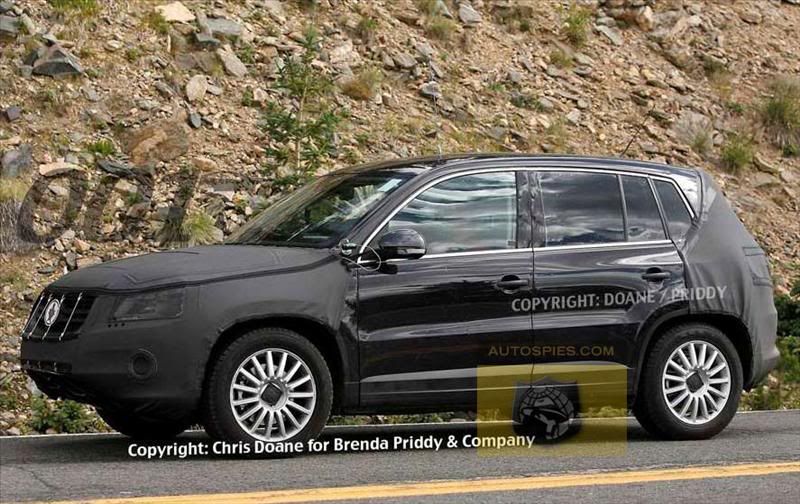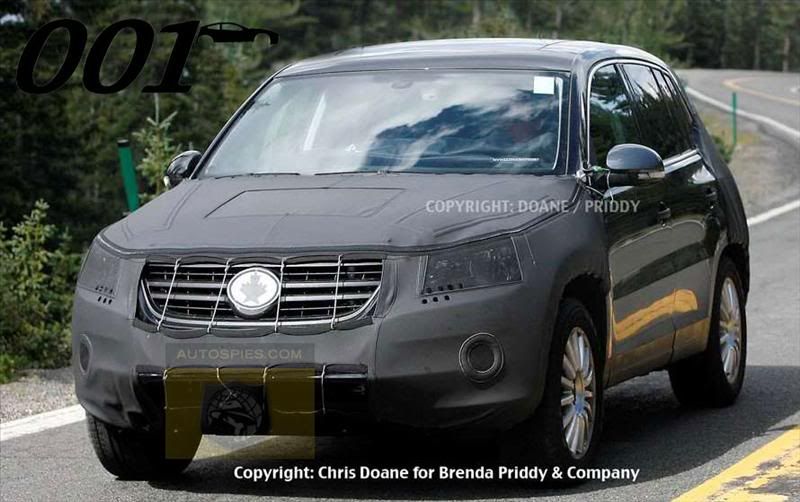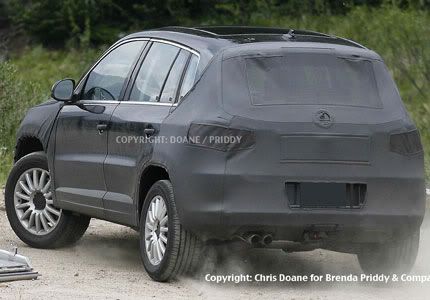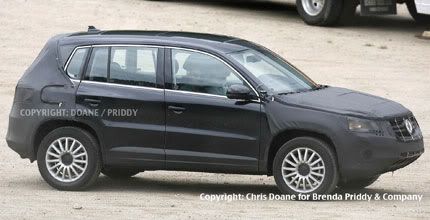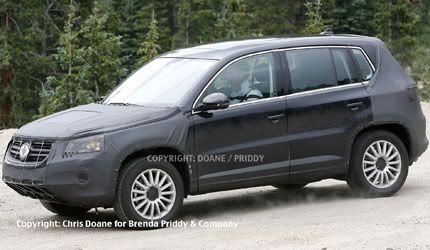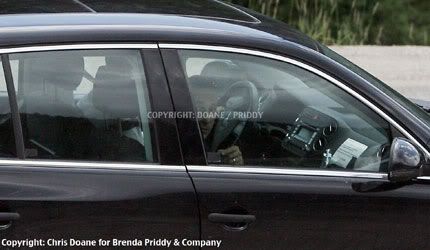 Just weeks after
Volkswagen announced the name
of their new Golf/Rabbit-based SUV, the Tiguan has fallen victim to the quick camera skills of photographer Chris Doane as it was caught being tested. Despite donning thick camouflage fore and aft, the Tiguan's overall shape is unmistakably Volkswagen; the windows and the roofline is identical to that of the Touareg. Inside, the test Tiguan sports the dashboard of Europe's Golf Plus. This could change, if ever so slightly, by the time it is revealed September of next year at the IAA in Frankfurt.
Engine offerings are still unknown as of now however the GTI's 2.0T engine should be offered, as well as a V6 (perhaps the 3.2L V6) and a diesel. The Tiguan should also come in a choice of front-wheel drive and 4Motion all-wheel drive. Pricing, though unconfirmed, should start at around €26,000.