Buy a Volkswagen, Get a Guitar
Posted by Lorenzo at 10:19 p.m.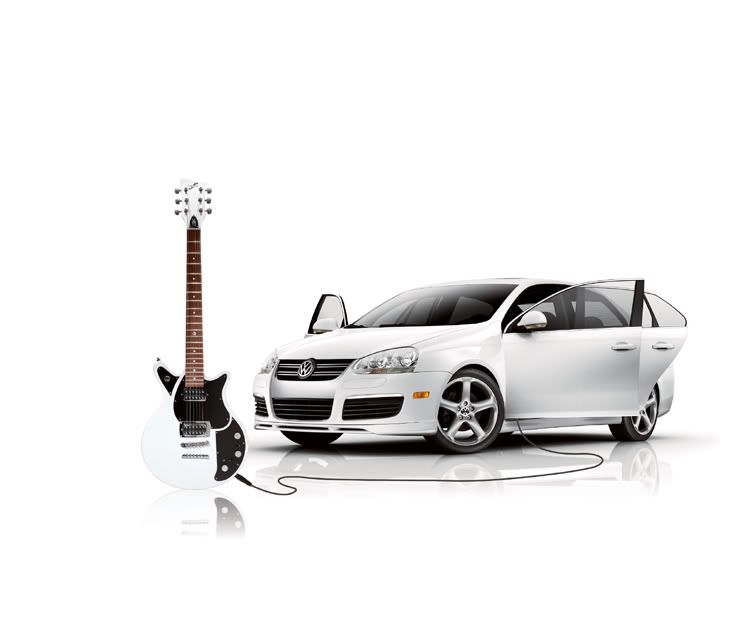 Volkswagen is redefining in-car entertainment. Forget DVD players or ten-speaker sound systems. Volkswagen is one-upping the competition by giving customers a guitar when they buy a Volkswagen. Beginning today through to December 31, Volkswagen will be giving customers who buy or lease a 2006 or 2007 Rabbit, GTI, New Beetle and New Beetle Convertible, Jetta, or Jetta GLI a guitar made by First Act, Inc. The First Act GarageMaster electric guitar will have the corresponding vehicle's VIN number inscribed and pick guards that match the car's exterior. The guitar also displays Volkswagen logos wherever possible and will even come with a strap made out of seat belts. Details even goes down as far as the blue indicator light on the guitar, which matches Volkswagen's now famous blue instrument panel lighting. Even the picks will have VW logos on them.
What makes this whole package special is the ability of the guitar to play through any stock Volkswagen sound system through the use of the auxiliary jack. Just plug in the guitar and you'll be able to play "Stairway" to your heart's content. The real question though is if this promotion will actually move vehicles or at least generate showroom traffic. Volkswagen has until the end of the year to find out.
Press release and pictures after the jump.
Source: Volkswagen of America.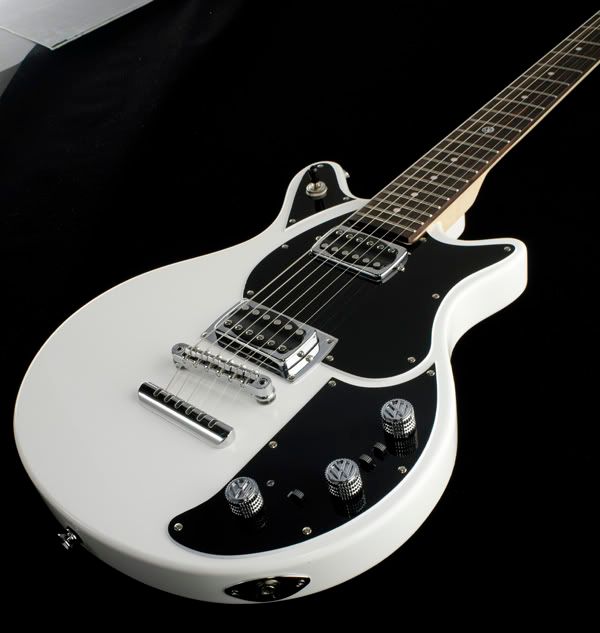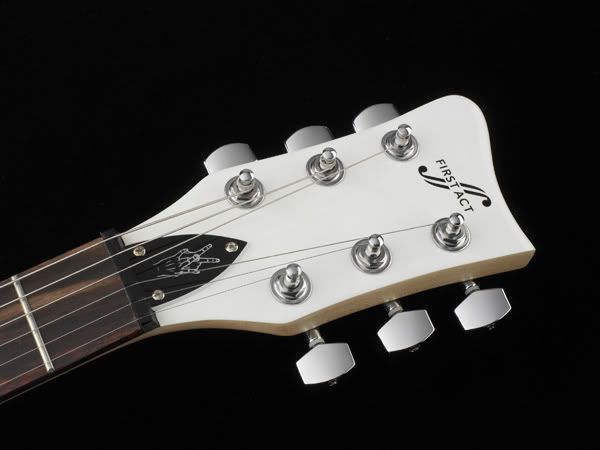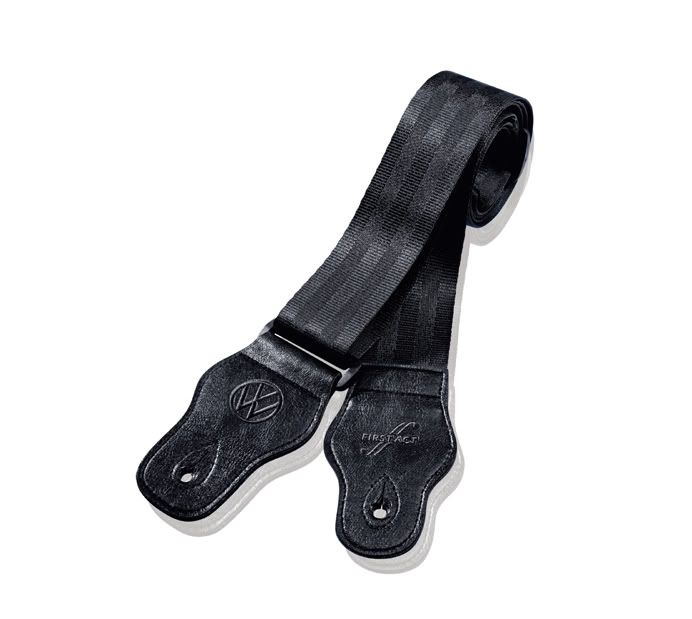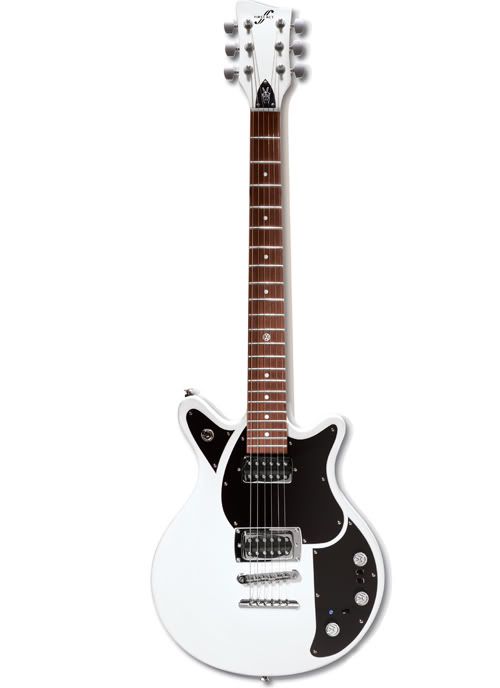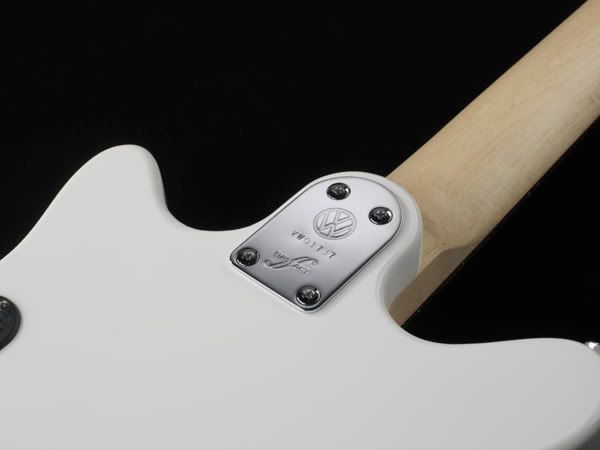 Press Release

2007 Volkswagen's Rock with First Act Guitars
AUBURN HILLS, MI – In a move only Volkswagen could conceive, the iconic brand has teamed up with guitar industry innovator First Act Inc. for a first-of-its-kind musical collaboration that will rock potential car buyers and create a whole new segment of players. Beginning October 3 and continuing through December 31, any customer that purchases or leases a designated Volkswagen model from the new 2007 line - including Jetta, Jetta GLI, GTI, Rabbit, New Beetle and New Beetle Convertible – will receive their own completely customized First Act GarageMaster electric guitar that will play seamlessly through the car's existing audio system. The 2006 Jetta, Jetta GLI, GTI, Rabbit, New Beetle and New Beetle Convertible will also come with a custom-made First Act GarageMaster guitar. Each electric guitar is a wholly unique, one-of-a-kind instrument and is available exclusively to those who purchase or lease one of these Volkswagen models through a Volkswagen dealer. No other manufacturer offers a musical experience quite like this to its customers.

The program will be supported through an extensive national television campaign, featuring Grammy-winning artist John Mayer, Velvet Revolver guitarist Slash (formerly of Guns N' Roses) and actor Christopher Guest, well known for his portrayal of Nigel Tufnel in This Is Spinal Tap, as well as through print and radio. Customers can log onto www.V-dubsrock.com to learn about the Volkswagen program specifics, First Act GarageMaster electric guitar, take interactive guitar lessons with Dweezil Zappa and more.

The First Act GarageMaster electric guitar is a work of customized pop culture art and will undoubtedly become a coveted piece of Volkswagen's music-rich history. Each electric guitar will display the Vehicle Identification Number (VIN) of the owner's Volkswagen vehicle and will also have custom colored pick guards complementing the exterior of the car. The guitar will feature the traditional Volkswagen logo and "V Dub" inlay, a guitar strap made of safety belts, VW knobs, a prominent blue indicator light that matches the trademark instrument panel lighting of Volkswagen vehicles, VW logo guitar picks and a carrying case to take the music anywhere. Volkswagen owners can now create a concert in their garage, play for the entire tailgate party or shred in the beach parking lot.

"The partnership with First Act is the next iteration of Volkswagen's longstanding history with music," said Volkswagen's Director of Brand Innovation Kerri Martin. "The Volkswagen brand is culturally known for its celebration of music and all things creative; this exciting collaboration makes a statement that Volkswagen is a brand with innovative ideas and an unparalleled ability to create unique and appealing connections with its consumers."

"We are excited to be working with Volkswagen because of what our two brands can generate together. Like Volkswagen, we value technological innovation and inspired design." said Bernard Chiu, First Act's Chairman of the Board. "Through this partnership, we've created a revolutionary way for players to perform, with a groundbreaking guitar design and an exciting way to play it." added First Act's Vice President of Marketing, Jeff Walker.

Each First Act GarageMaster guitar has a built-in pre-amp that allows the guitar to plug directly into Volkswagen's auxiliary jack. The pre-amp features First Act's proprietary V-Stack Technology, an analog modeling technique that emulates vintage amplifiers. This innovative technology and promotion brings together car lovers and music lovers alike. The car and music culture become one and creates a unique sense of self-expression.

The joint venture between Volkswagen and First Act launches October 3rd and the unique promotion will last through the end of the year until December 31st. This offer is available on all new, unused 2007 and 2006 Jetta, Jetta GLI, GTI, Rabbit, New Beetle and New Beetle Convertible vehicles - purchased or leased within the promotional period. The First Act GarageMaster electric guitar will plug into the auxiliary jack of the aforementioned 2007 vehicles as well as the 2006 New Beetle and New Beetle Convertible. Information about Volkswagen and First Act's co-promotion can be found online at www.V-dubsrock.com and www.firstact.com.



Volkswagen of America, Inc.


Founded in 1955, Volkswagen of America, Inc. is headquartered in Auburn Hills, Michigan. It is a subsidiary of Volkswagen AG, headquartered in Wolfsburg, Germany. Volkswagen is one of the world's largest producers of passenger cars and Europe's largest automaker. Volkswagen sells the Rabbit, New Beetle, New Beetle convertible, GTI, Jetta, GLI, Passat, Passat wagon, Eos, Touareg and Phaeton through more than 600 independent U.S. dealers.



About First Act Inc.


First Act Inc., headquartered in Boston, MA, is a premiere musical products company offering an innovative line of musical instruments to inspire all levels of players. From custom one-of-a-kind guitars crafted for professionals including Aerosmith, Franz Ferdinand, Maroon 5, and others, to a wide range of superior instruments available in stores nationwide.