Testing the Subcompact Waters
Posted by Lorenzo at 1:45 p.m.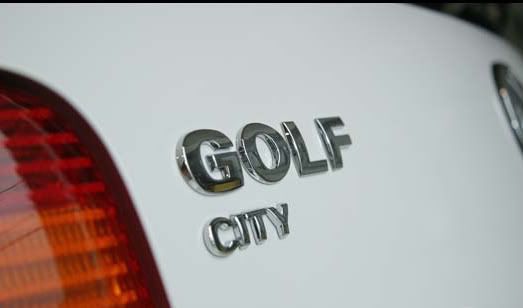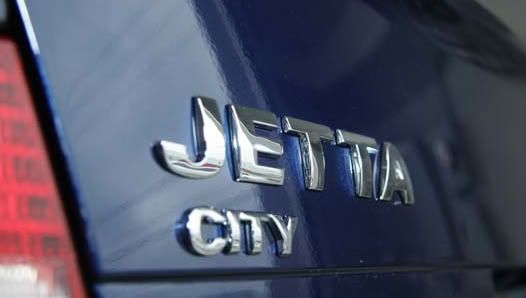 For the last few years, many Volkswagen enthusiasts have come to the same conclusion: Volkswagen needs a small car in North America, fast. As gasoline prices continue to rise, people are looking more into economical small cars in the subcompact and compact categories and Volkswagen is no where to be seen.
Not until now.
This week, Volkswagen Canada has announced two "new" models only for Canada called the City Golf and City Jetta. Other than the branding, nothing in the City Golf and City Jetta are new. These two models are the previous Mk. IV generation Golf and Jetta sold only until the new Rabbit and Jetta were launched. It seems like a shrewed marketing scheme by Volkswagen...or is it? Let's take a closer look.
Instead of putting resources into developing a new compact just for the North American market or into modifying an existing European model to certify it for the North American market, Volkswagen has instead decided to rely on an existing platform already certified for the North American Market. Plus, since the City Golf and City Jetta are based on the previous Mk. IV models, the level of fit and finish will be higher than usual compared to other cars in the subcompact and compact categories. What we have with the City Golf and City Jetta is more car for less money.
Under the hood, Volkswagen has decided to keep the previous generation's 2.0L inline 4 that outputs 115 hp. This should help keep fuel consumption to a minimum. The 2.0L will be paired with a five speed manual with an optional 4 speed auto. Standard features include four-wheel disc brakes with ABS, a CD player that plays MP3s, and a tilt/telescopic steering wheel among other things. A bevy of options are also available.
At first glance, this may seem like nothing much but look closer. Read between the lines. If the City Golf and City Jetta become successful, it may signal the beginning of a thriving subcompact market for Volkswagen and may force them to rethink their strategy in this market segment. If the City Golf and City Jetta meets their sales targets in the next year, we may see a new subcompact this side of the pond.
But for now, Canadians can expect to see the City Golf and City Jetta in showrooms on October 14.
Press release to follow after the jump.




Source: Volkswagen Canada.


AJAX, ON, Sept. 25 /CNW/ - Volkswagen announced its new 'City' brand entry strategy which is defined with two models: the 2007 City Golf and 2007 City Jetta. Exclusive to the Canadian market, these new brand entry propositions are the latest models to join an already impressive roster of value-priced models recently-introduced at Volkswagen.

"This strategy will enable us to compete very effectively in the popular and growing sub-compact segment in Canada," said John White, Executive Vice-President of Volkswagen Canada. "These cars will appeal to a new category of buyers who, otherwise, might not have considered the Volkswagen brand", added Mr. White.

The City Golf and City Jetta models go on sale on October 14th, with pricing starting at $14,900 for the City Golf and $16,700 for the City Jetta. Standard features include 15 inch wheels, four-wheel disc brakes with ABS, MP3-readable CD player, height adjustable and telescopic steering wheel, variable intermittent front wipers, height adjustable driver seat, 60/40 split folding rear seat, and more. The City Jetta also adds standard power door locks with remote locking, an anti-theft alarm system, chrome exterior appliqués, aluminium-look instrument surrounding, and front floor mats. Packed with value, the City Golf and City Jetta models conjugate legendary German engineering and driving enjoyment, with a very sensible price point.

The 2007 City Golf and City Jetta benefit from industry-leading fit and finish, class-leading driving dynamics, as well as the inherent body strength and crash protection coming from their laser-welding production process. These vehicles also offer a spacious and practical interior with easy entry thanks to large door and luggage compartment openings.

Drivers of the City Golf or City Jetta will benefit from their suspension system that uses an independent McPherson strut font setup, as well as a track-correcting torsion beam at the rear. Moreover, a five-speed manual transmission is standard, and a four-speed automatic is optional. Both the City Golf and City Jetta are powered by a proven and torque-generous 2.0 litre four-cylinder engine that generates 115 horsepower and 122 lb/ft of torque at a low 2,600 rpm. Among the most impressive driving advancements, is an optional electronic stability programme (ESP) that uses multiple sensors, coupled with the vehicle's ABS system, to selectively apply the brake on an individual wheel in an attempt to maintain the driver's control of the vehicle at all times. This comprehensive safety system also includes an integrated
electronic differential lock (EDL), anti-slip regulation (ASR) traction control, as well as an emergency brake assistant (EBA).

The list of individual option continues with side airbags, side curtain protection, and air conditioning. Packages offered are the following: a cold weather package with heated front seats and washer nozzles, a convenience package replete with items such as power windows, mirrors, and cruise control, and finally, a luxury package with power sunroof and 15" alloy wheels. For added assurance, the City Golf and the City Jetta will come with 24-hour Roadside Assistance for four years with unlimited distance and new vehicle warranties including:

- Five-year/100,000 kilometres (whichever occurs first) Powertrain
Limited Warranty
- Four-year/80,000 kilometres (whichever occurs first) New Vehicle
Limited Warranty with wear and tear items and adjustments excluded
after the initial 12 months/20,000 kilometres
- 12 year unlimited distance Limited Warranty against body-panel
corrosion perforation

Founded in 1952, Volkswagen Canada, Inc. is headquartered in Ajax, Ontario. It is a subsidiary of Volkswagen AG, headquartered in Wolfsburg, Germany. Volkswagen is one of the world's largest producers of passenger cars and Europe's largest automaker. Volkswagen sells the City Golf, City Jetta, Rabbit, GTI, New Beetle, Jetta, Passat, Eos, and Touareg through more than 130 independent Canadian dealers.