Volkswagen Atacama for the Paris Motor Show
Posted by Lorenzo at 10:24 p.m.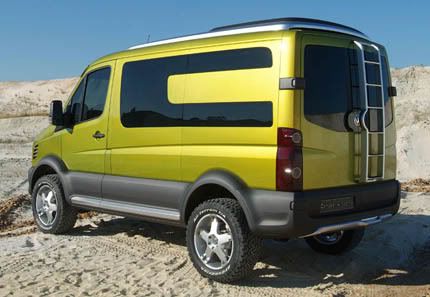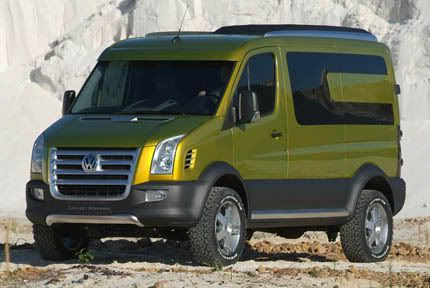 This is no ordinary soccer mom van. Volkswagen will be showing off a new design study based off of the European Crafter vans at the Paris Auto Show. It's called the Volkswagen Atacama, named after a desert in Chile. The Atacama's look is intimidating from its bold aluminum grille and large wheels to its large C-shaped windows and rear mounted ladder. Behind the aluminum grille lives a 2.5L five cylinder diesel that makes 164 hp.
Volkswagen says that if its reception in Paris is favourable, it may consider a limited run of 100 units.