Passat Wagon preview by Auto123
Posted by Lorenzo at 10:05 p.m.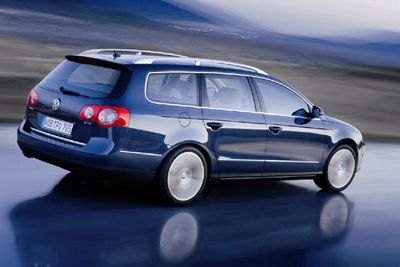 From bland and sensible to sleek and sophisticated, Volkswagen has reworked its midsize sedan from the ground up. Aiming to address the middle ground between the ordinary family sedan and the junior-executive car, the latest Passat should hit home with even the most discerning buyers. Eager to add to its exciting sixth-generation Passat range, VW has just pulled the wraps off the Passat Wagon, which will be ushered in for global introduction this autumn...
Article:
Auto123.com