Volkswagen to Supply Porsche Panamera Body
Posted by Lorenzo at 7:53 p.m.
Text from Volkswagen AG. Photo is artist's sketch.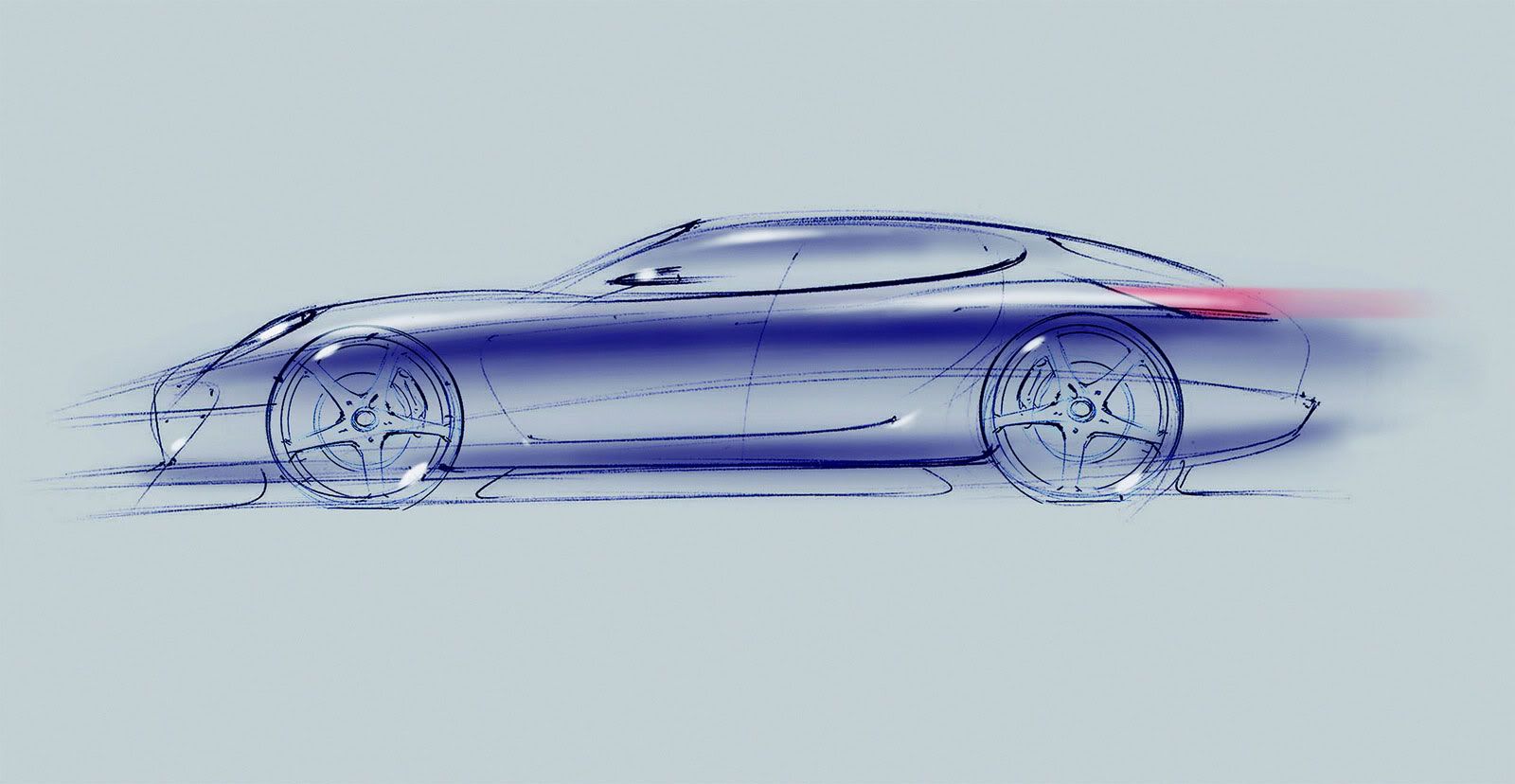 Order safeguards 500 jobs at Hanover plant
Wolfsburg/Hanover, 19 May 2006 - The Volkswagen Group has won a major order from Porsche AG. The Volkswagen plant in Hanover will produce the painted bodies for Porsche's new "Panamera" sports coupé to be launched in 2009, and deliver them to Porsche's plant in Leipzig.


Dr. Bernd Wiedemann, Spokesman for the Board of Management of Volkswagen Commercial Vehicles, commented: "The order from Porsche shows we have made significant progress towards more competitiveness. Our efforts are taking us in the right direction. Productivity, flexibility and quality were the decisive factors in securing this order for our Hanover operations." He underlined that the decision would bring long-term security for some 500 jobs in Hanover.

Wiedemann added that the decision in favor of Hanover was good news for the plant. "The model diversity of our T5 demonstrates we have high production flexibility. Our large suction press can produce parts up to five meters in length, and our paint shop can apply 24 different standard colors and some 130 special color combinations."

President and CEO of Porsche AG, Dr. Wendelin Wiedeking, said: "We examined several offers very closely before taking our decision. The VW plant in Hanover not only impressed us with its range of services, but above all with its high flexibility and broad production know-how. We are therefore convinced this plant will supply us with bodies that meet our premium quality specifications."

The Committee for Business Relations with Shareholders, which has been set up by the Supervisory Board of Volkswagen AG, has taken note of the planned cooperation between Volkswagen and Porsche.