Will there be a CrossTouran?
Posted by Lorenzo at 8:25 a.m.
Image source: autoblog.nl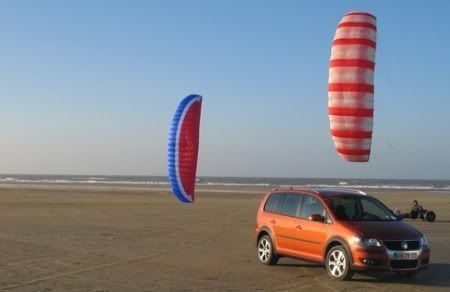 This image of an unknown source seems to confirm that a CrossTouran is in the horizon. While I do have my doubts, I will also say that it's not entirely impossible. So what characterizes this as the CrossTouran, anyway? Well, it's mostly the black plastic trim around the wheel arches and the slightly different grille that gives it away. Other than that, it looks no different than the recently redesigned Touran. Anyway, we will keep an eye on this.