Scirocco purported to come in topless flavour, too
Posted by Lorenzo at 10:11 p.m.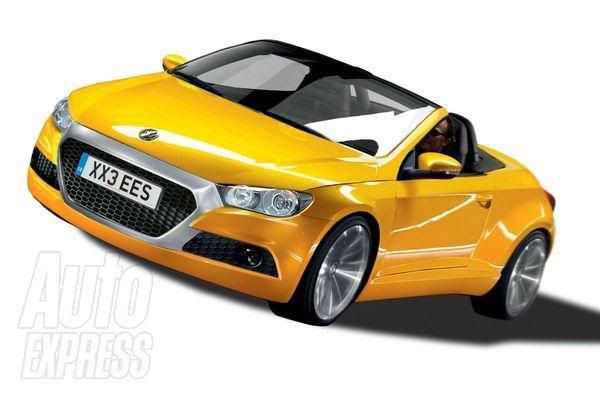 The
Scirocco
hasn't even been released and already speculation on a convertible version is already on the loose.
Auto Express
claims to have the inside scoop on a convertible variant of the yet-to-be-released Scirocco for a 2009 market entry. Both flavours are expected to be a toned down version of the Iroc Concept from the Paris Motor Show in 2006 and be built off of the Eos platform, though rear seats are likely to be ditched in order to make more room for cargo and the hard or soft top roof. That gives strong indication for a convertible version of the Scirocco. The Scirocco is expected on roads next year.
Source: Auto Express