New New Beetle details still sketchy
Posted by Lorenzo at 7:31 p.m.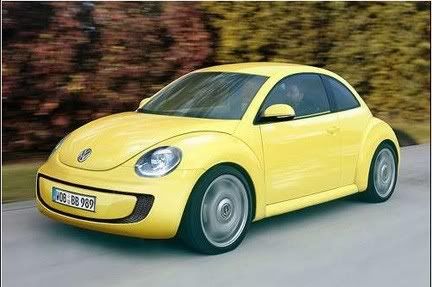 Some said the New Beetle was dead but apparently, it isn't. A New Beetle replacement had been talked about a few months ago but nothing else in the way of details emerged since then. Lately, however, New Beetle 2 details are beginning to emerge but they are conflicting at best.
Some claim that the New Beetle will retain it's current general look but will have the up!'s grill and be based off of the MK. VI Golf platfrom (pictured). Another report claims that, and this is allegedly what Volkswagen chief designer Walter de'Silva has said, the New Beetle will retain part of the current model's design but with a few tweaks in the roofline and the front and rear to give it a more agressive appearance similar to the New Beetle Ragster Concept from the 2005 NAIAS. This one will be based on the Mk. V. Even release dates from the New Beetle 2 are conflicting with dates ranging from 2010 to 2012. Unfortunately, no mention of the design seen from the
supposedly leaked sketches
from Volkswagen's own design studios.
I guess what we can really gather from this is that one is in the works and the Beetle is not dead.
Source: Winding Road, EuroCarBlog