First images of Passat coupé on microsite
Posted by Lorenzo at 4:08 PM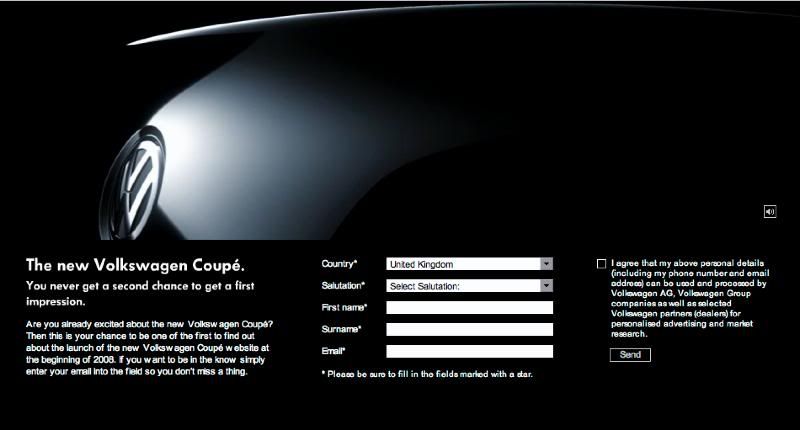 Volkswagen has launched a new registration microsite for the new
Passat-based coupé
, which now seems to be called simply Volkswagen Coupé. Now, normally, a simple registration site is a nonevent but if you visit the
microsite
, you will see a short montage of closeup images of the Coupé in various angles. Of course, none of the whole car is actually revealed and no information is provided, other than saying that the launch of the actual Coupé microsite is at the beginning of 2008.
From what I can see in the montage, the Coupé has some very sharp angles, especially that one line fore to aft down the side of the car. It seems sharper and edgier than the Passat's. Also, the rear lights could be different from the Passat's.
A Geneva unveiling in March is not out of the question.
Source: Volkswagen