Cabrio (Concept C) Spyshots
Posted by Lorenzo at 6:28 p.m.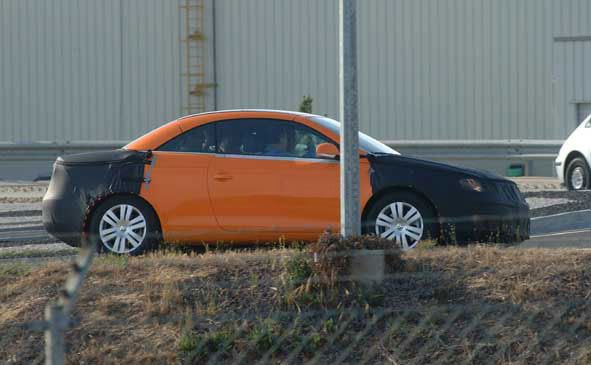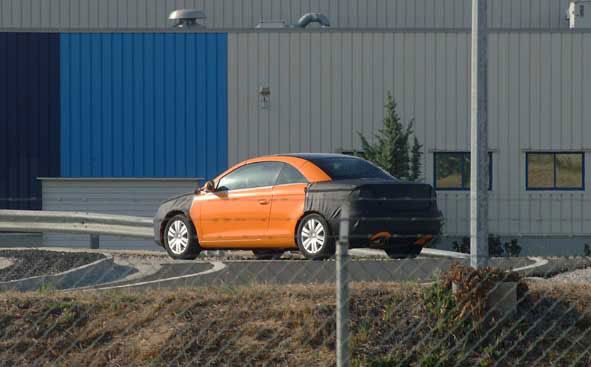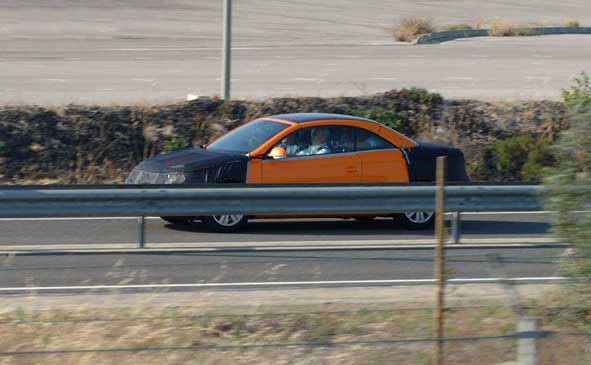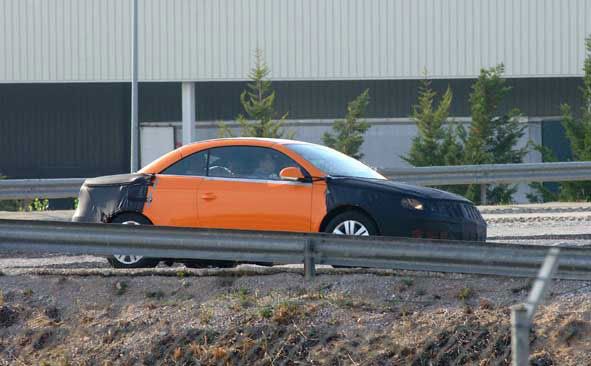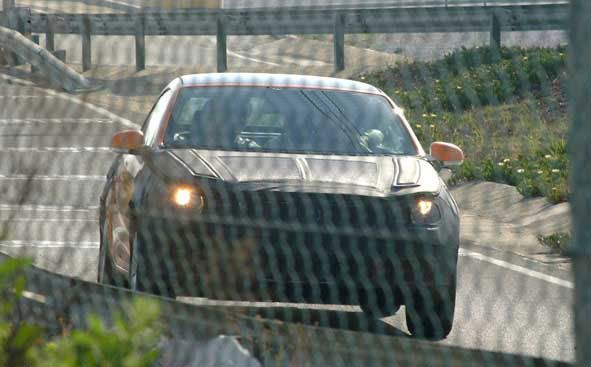 A few spyshots of Volkswagen's Concept C were taken while it was doing some test runs. The spyshots (see images above) depicted an orange 2 door with a distinct roof similar to that of the Concept C. The Concept C has an innovative steel sliding sunroof with a retracting top, which can also be seen on the spyshots alluding to the fact that the production model could see this roof system.
The Concept C was introduced in the Geneva Auto Show in 2004 then was given the green light two months later after it received positive feedback from the public. It will be a 4-seater 2-door hardtop convertible positioned between the Passat and the Golf. Juding by Concept C's photos and the spyshots, the Cabrio will not exhibit the C's agressive styling. Expect the Cabrio to be introduced this September in Frankfurt with a European launch in early 2006.
The Cabrio should have a wide variety of engines including a 280hp 3.6L VR6. It will be built in Volkswagen's Portugese plant Volkswagen Autoeuropa - Automóveis Lda. VW of America Executive Vice President Len Hunt says pricing should be around $30,000, depending on the euro/dollar exchnage