News on the Golf: Trainees Create the Tuned Concept Cars Orange Speed and Yellow Speed
Posted by Lorenzo at 1:04 p.m.
Text and photos from Volkswagen AG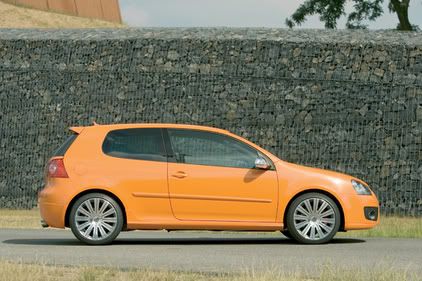 .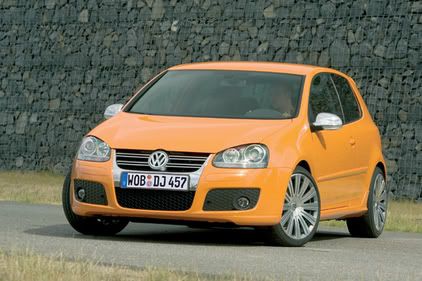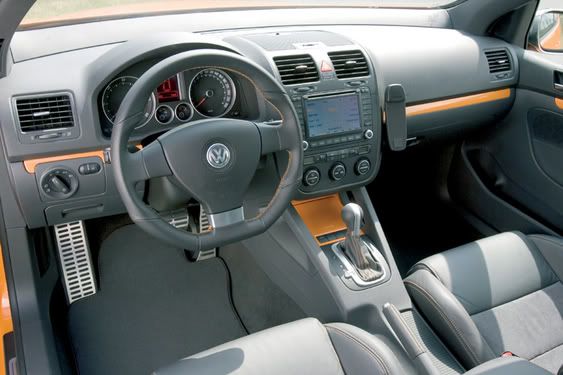 Showrooms at Autostadt in Wolfsburg and Zoon Center in Berlin
WOLFSBURG, Germany - Trainees of Volkswagen Coaching GmbH have turned two series production Golf into exciting concept cars. The tuned models, boasting a range of components from the Group palette, can currently be viewed in Berlin and Wolfsburg. The vehicles have sophisticated paintwork finishes (orange and yellow), that are normally the exclusive preserve of Lamborghini, the luxury sports car marque.
In addition to these unique colours with the exotic names Giallo Midas and Arancio Borealis, the exterior of the Golf concept cars is enhanced by a central stainless steel tailpipe, a chrome grille, chrome exterior mirrors, 18-inch rims from the luxury programme and other outstanding details.
The vehicle interiors have modified sport seats in leather and Alcantara. The decorative seams on the leather and the decorative trims are colour-coded to the exterior paintwork.
Not only the design of the Golf concept cars, orange speed and yellow speed, is unusual. These concept cars are the work of ten trainees in a project which formed a practical component of their training course. The trainees were commissioned with the entire project – from the first idea to the finished product – giving them valuable experience in industrial and commercial work which will benefit them in their careers. Experienced trainers specialised in optimising start-of-production and processes at the Wolfsburg plant coached the trainees.
Following a highly successful premiere at the Tuningworld Bodensee motor show in Friedrichshafen, Germany, the orange speed Golf concept car is now on show in the Volkswagen pavilion at the Autostadt in Wolfsburg. The yellow speed Golf is being exhibited at the Zoon Center, located within the Sony Center at Potsdamer Platz in Berlin.