Winterkorn reveals some juicy Mk. VI Golf info
Posted by Lorenzo at 6:13 p.m.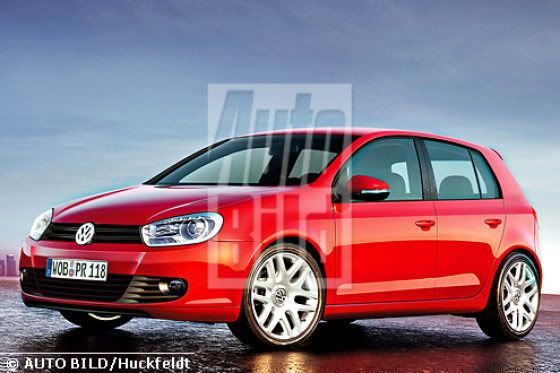 We always love it when we get more information about a certain upcoming model. And it's even that much better when the information comes directly from those who should know like, say, the company's CEO. Volkswagen's CEO Martin Winterkorn did just that and revealed some key information about the forthcoming Mk. VI Golf.
First and foremost, we now have a launch window. We can expect a road-going version sometime in the fall of next year, in Europe of course. We already knew the extent of the changes that will take place on the Mk. VI Golf. We know that the exterior will change in some way but in what way, we don't know. We also don't know the fate of the Golf's interior. Well, Winterkorn revealed nothing by way of what the headlights will look like or what the grille will be but one thing's for sure, he ordered his designers not to slap on a chrome grille on the Golf. Now, whether that means the end of the infamous Volkswagen grille, that remains to be seen. But for the Golf, it definitely will not make an appearance. As for the interior, Winterkorn also ordered his designers to leave it alone.
With regards to engines, the Mk. V engines should carry over and might receive a slight power boost. GTI and R32 will also be carried over but the later will be replaced with a more powerful R36 by decade's end.
A fall 2008 launch should mean we see an official concept at the Geneva Auto Show in March of next year.
Source: egmCarTech; image: Autobild