Look forward to "more courageous" designs from Volkswagen
Posted by Lorenzo at 9:11 a.m.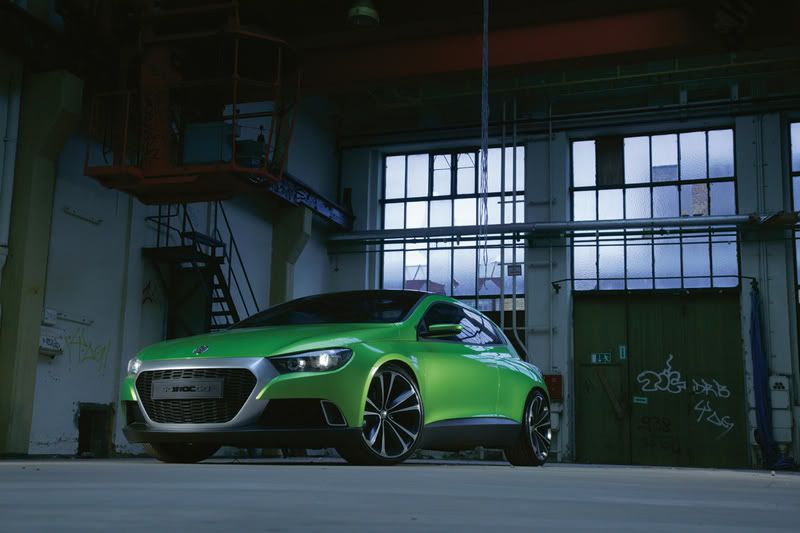 According to Volkswagen's product chief, Wolfgang Bernhard, Volkswagen needs to be "more courageous" with their designs. He let slip this little tidbit during an interview with journalists at the Los Angeles Auto Show.
The reception of Volkswagen's currently crop of designs have generally been lukewarm. However, with the recent introduction of concepts such as the upcoming
Scirocco
and
Tiguan
, it is obvious that Volkswagen is currently undergoing a transition between design languages. That means, based on what we can see from both these models, we can look forward to more agressive and dynamic designs. Bernhard also confirms that a
four-door coupé
model is currently in development to rival the Mercedes-Benz CLS.
Bernhard also commented on Volkswagen's foray into other niches. He says that Volkswagen is not planning to enter any other niches anytime soon and will instead focus efforts on boosting future iterations of current models. Honestly, this is something they should have done sooner. As for Volkswagen's premium models, it seems there will be a next gen Touareg but no decision has been made about the next Phaeton. Bernhard also confirms that a replacement for the Beetle is in the works and will feature a "bolder" design.
Volkswagen will also be focusing efforts on redusing fuel consumption and emission. Collaborating with Mercedes-Benz for Bluetec technology is just the beginning. Volkswagen plans to increase the availability of their acclaimed TSI engine (bring it over here!). Bernhard also reveals plans to push forward with DSG and eventually replace conventional automatics. Plans for a gas-electric Touareg is also currently being developed and should be around by 2009.