Defiant Motors wants to revive dead GX3 project
Posted by Lorenzo at 7:27 p.m.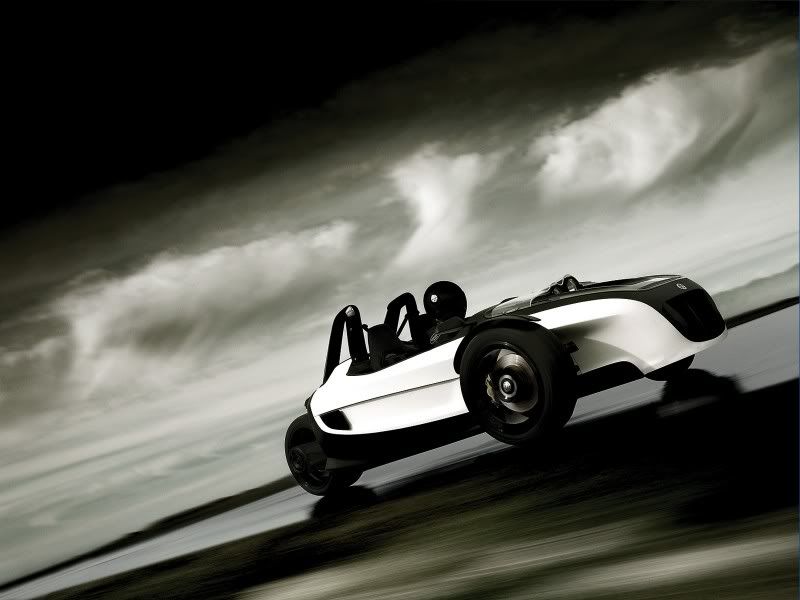 Perhaps no other Volkswagen concept has captured so much attention than the
ill-fated GX3
(well, that and the Concept R, which also is dead). When the GX3 debuted in the
Los Angeles Auto Show
in January of 2006, people at first didn't know what to think. Later, however, this brainchild of the
Moonraker
group gained acceptance among the public and eventually, people wanted one. So, Volkswagen looked at their options and in the end, the GX3 project was shelved simply to escape possible litigation. Indeed, the GX3 was a class-action lawsuit waiting to happen.
But now, a group that calls themselves
Defiant Motors
is willing to assume all legal responsibility if it means seeing the GX3 project revived. Defiant Motors is currently gauging interest in the GX3. They are currently asking people who are interested in the GX3 to sign up on their website. Eventually, they intend on taking their list of sign ups to Volkswagen directly to convince them to continue the GX3 project. What Defiant Motors ultimately wants from Volkswagen is that they finish designing and produce the GX3 while Defiant Motors will badge and market them. As well, as mentioned, Defiant Motors will assume the point of contention that has prevented the GX3 from seeing the light of day: lawsuits. I'm not legal expert but it seems like a risk-free venture for Volkswagen.
It's an interesting idea. I honestly don't know if Volkswagen will listen but I applaud Defiant Motors for starting something like this. I'm sure with enough people signing up, they can make Volkswagen listen.
Take a moment to sign up. The GX3 may still have a chance after all. We'll keep you updated on this.
Source: Defiant Motors. Image from Volkswagen.