Volkswagen rethinks Sportvan direction
Posted by Lorenzo at 6:02 PM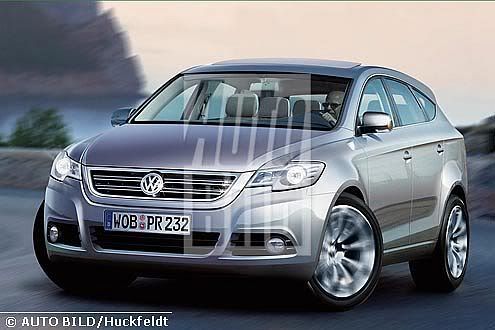 The Mercedes Benz R-Class' received a lukewarm reception when it was introduced into the market. People asked, "Is it a van?", "Is it a station wagon?", or" Is it an SUV?". It appeared these questions kept people away, thus suffering the same fate as its corporate cousin, the Chrysler Pacifica. Since it's market introduction last year, the R-Class has been deemed a failure by basically everyone in the auto industry. So, when news came out last October that Volkswagen would be working on a model that would
rival the R-Class
, the whole automotive world probably rolled their eyes collectively saying, "here we go again".
Well, not anymore. It seems that Volkswagen's chief Martin Winterkorn has given the Sportvan the thumbs down, thus halting its development. And what else would Volkswagen blame for the death of the Sportvan than the S-Class' utter failure in the market. Honestly, I don't blame them.
Had it gone into production, it would probably look something like the rendering above.
Source: Autobild via German Car Blog