VWCV to Celebrate 60 Years of the Bulli aka Transporter with Transporter Owners
Posted by phaeton at 7:24 p.m.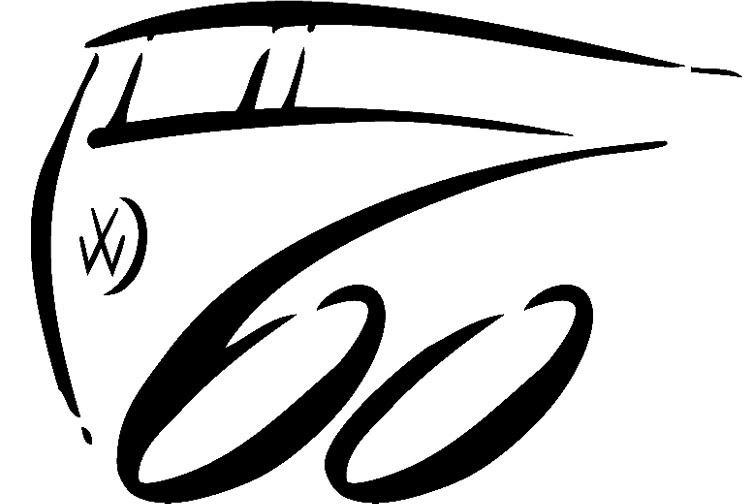 Volkswagen Commercial Vehicles celebrates "60 years of the Bulli", affectionate term for the VW Camper, from 5 - 7 October in Hanover International VW Camper event with old timers and cult band.
3-day programme covering approx. 120,000 qm
At Hanover on 25 July 2007 Volkswagen Commercial Vehicles celebrates the VW "Bulli" – it was precisely 60 years ago that Dutch Volkswagen importer Ben Pon discovered a neat vehicle at the Wolfsburg factory which Volkswagen staff had built themselves to transport heavy panels around the site. This it was that provided the catalyst soon afterwards for the first sketch and concept of the "Bulli", later to become the driving force of the economy, vehicle of choice for the flower power generation, holiday camper and people carrier. Volkswagen Commercial Vehicles has used the unparalleled history of this vehicle as an opportunity to organise an international VW Camper event from 5 to 7 October at the exhibition centre in Hanover.
This is the first time that Volkswagen Commercial Vehicles has organised its own event. Hundreds of unusual, historical VW Campers are expected to make the journey to the three-day event in Hanover. Seven years after EXPO 2000, Hermesplatz, just in front of Hall 27 at the exhibition centre, will once again have the feel of an international exhibition with guests arriving from a number of countries around the world as well as a show and entertainment programme and open air film screenings.
"Scarcely any other vehicle invokes as many emotions as the VW Bulli. Back then it stood for new departures, economic success, independence as well as fun and travel. It is pleasant, reliable and a real cult vehicle. We want to establish the unrivalled legacy of our brand with the international VW Camper event and hope to revive the Bulli brand in the future" explains Stephan Schaller, spokesman for Brand Management, Volkswagen Commercial Vehicles.

From 5 – 7 October Camper drivers will be able to display their vehicles on some 108,000 m2 of park area. Wandering through the rows of vehicles visitors will be able to take a look at the lovingly restored, historic models such as the T1, T2 , T3 and T4 as well as the latest products and talk to their current owners if they wish.

Historic VW Bullis will be driven in convoy to the exhibition centre

In another 18,000 m2 area on Hermesplatz an exhibition is planned where guests will be able to take a trip 60 years back in time with the VW Camper and see which model was on the road in which decade. Families with VW Campers will be able to camp in specially designated areas and there will be Bulli Club stands as well as an autojumble.

The action starts on Friday, 5 October when a convoy of historic Bullis will begin their journey from the Volkswagen Commercial Vehicles plant to the exhibition centre.

In the evenings open air cinema nights are planned featuring films where the VW Camper has played a starring role. "Little Miss Sunshine", a heartwarming American family road movie will be the main feature. This is because as well as stars from the world of music and showbiz a number of international film-makers are fans of the cult Camper.

On Sunday, 6 October there will be prizes awarded during the day for historical models in the "Oldest T1, T2, T3", "Most attractive T1 to T5", "Most original T1, T2, T3", "Furthest journey" and "Pimp my Bulli" categories. Guests will have the opportunity to see the most attractive and unusual VW Campers in the world and learn from their owners why it's this vehicle in particular that they love so much. Winners are promised extraordinary prizes which money can't buy, including tours of the plant and Bulli-themed trips.

One of the highlights of the international VW Camper meet will be the show on Sunday evening. Since the VW Camper is inextricably linked to music from the era and given that today, as in the past, well-known stars use them when on tour, music will form an important part of the event.

International band and local musicians at open air concert

A band with its roots in the '60s will give a open air concert and take visitors on a musical journey back to the days of flower power, love and peace and, of course, rock'n'roll to recreate the spirit of this decade.
These top stars will be supported by other musicians including local band "Sweety Glitter and the Sweethearts". The band from Braunschweig is not only known for its lavish and atmospheric stage shows with songs from the '70s, but also for its loud, colourful and extravagant glam rock costumes.

To round off the experience test drives using the latest products from Volkswagen Commercial Vehicles are planned at the neighbouring ADAC (German Automobile Club) site with a shuttle service to take participants there. After breakfast on Sunday the Bullis and guests will then depart again at various stages throughout the day.

In order to prepare for the international VW Camper event Volkswagen Commercial Vehicles has set up an advisory body made up of Bulli specialists, including founders of the largest Bulli club in Germany.

VW Camper drivers who would like to take part can register from 1 August 2007 on the website www.vwn.de where they will find full information on the exhibition centre, parking facilities and provisions.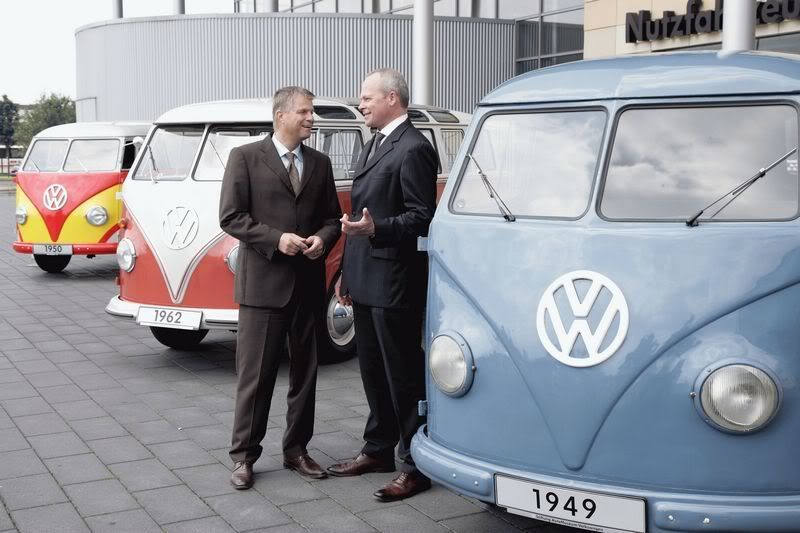 Source: http://www.vw-nutzfahrzeuge.de/
Labels: volkswagen, VWCV