New Robust spyshot that isn't a Hilux
Posted by Lorenzo at 9:33 p.m.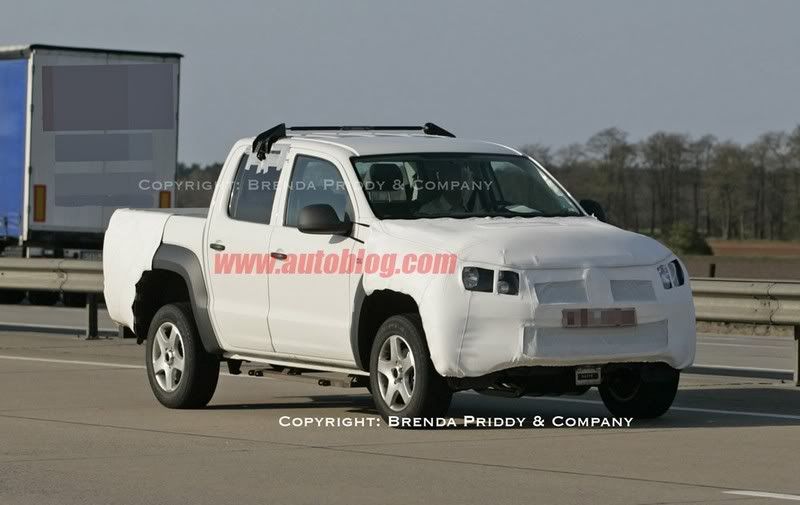 Thus far, all of the spyshots for the upcoming Robust pickup has depicted a
Toyota Hilux
mule. This time, Volkswagen has decided to put some camouflage on its prototype, leading us to believe that the Robust is finally wearing its own skin.
The Robust pickup in the spyshot is a quad-cab with a shortened bed. Aside from this flavour, a single-cab with a regular bed will be offered. These two flavours will be offered with two- or all-wheel drive and are to be built in Germany and Argentina for global markets. The US market isn't guaranteed to get the Robust, though. But I think it's suicide not to offer a pickup truck in the pickup truck capital of the world. Hopefully Volkswagen sees that.
More pictures after the jump.
Source: Autoblog