Volkswagen is up! to something
Posted by Lorenzo at 7:56 p.m.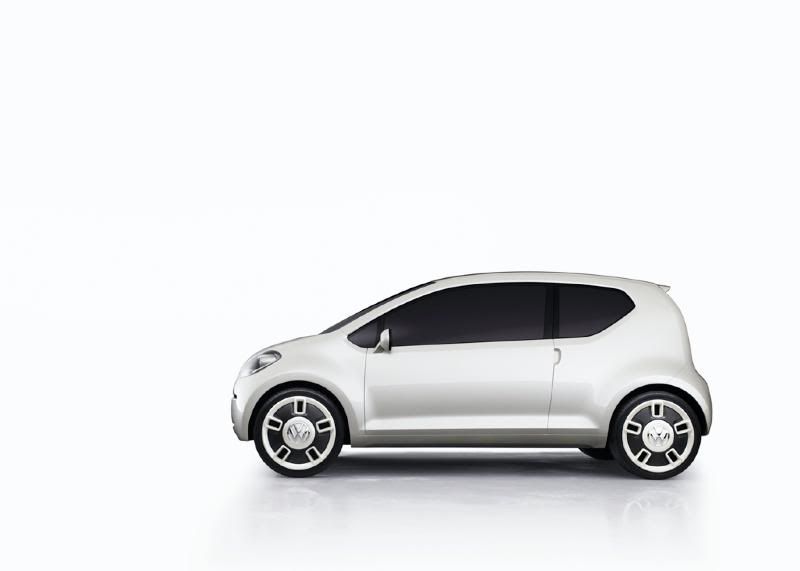 Ever since revealing the first up! concept to the world back in September of last year during the
Frankfurt Motor Show
, Volkswagen has received nothing but good press for what they're about to do. These up! concepts are being hailed as the real successor to the original Beetle. I don't think Volkswagen even saw that coming.
Up until now, not much else was known about the up!, other than the name gaining two letters to form the production name Lupo. Now, however,
Auto Express
is also saying that Volkswagen will be offering up the up! with gasoline and diesel engines from a .6L turbocharged with a possibility of a range-topping 1.2L three-cylinder engine. This would translate to a Prius-beating 80 US mpg, give or take. Base price for the up! will be very low from around £4,500 for models in emerging markets to nicely appointed European (and North American, presumably) models around £7,500. Keep in mind that direct currency conversions don't work for finding out prices of cars over here so we won't know how much an up! would cost in US dollars.
The two of the three up variants may actually see the green light, them being the three-door up! and the 5-door
space up!
A MPV version of the up! is also being planned. Though the fuel-cell electric
space up! blue
is still some years away, a hybrid up may be offered.
The first production up! should be revealed next year.
Source: Auto Express via Autoblog.