Volkswagen plans to source 80% of parts locally for US production plant
Posted by Lorenzo at 6:29 p.m.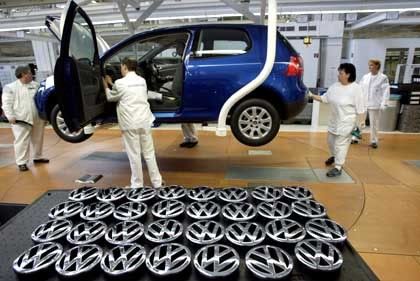 For a company that hasn't said anything official about a production plant in the US, Volkswagen is sure saying a lot. Short of actually making the whole shindig official, Volkswagen's Head of Production Jochem Heizmann revealed some key details about the factory. He said that 80% of the parts for the US plant will be sourced locally, within the dollar zone. This rules out a Mexican factory. The plant must also be close to an airport, not be in a hurricane zone, and not be close to another manufacturer's plant.
The plant, tentatively planned to be up and running in 2011, will initially churn out 150,000 cars and then ramp up to a maximum capacity of
250,000
cars. The factory will be instrumental in producing the
Passat replacement
for North America.
Source: German Car Blog via Autoblog