Volkswagen purportedly eyeing Zastava
Posted by Lorenzo at 6:12 p.m.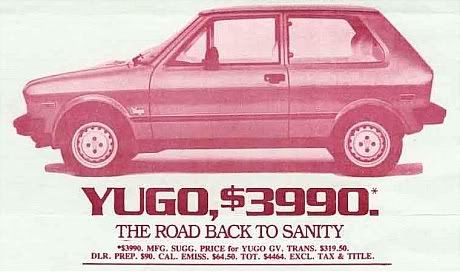 Zastava, the ex-Yugoslavian car manufacturer, infamous for the Yugo, is apparently for sale and Volkswagen is purportedly taking a closer look at this Serbian company. Now, you may be asking why in the world would Volkswagen want to even be associated with the Yugo? Well, it all goes down to capacity. Zastava has many automotive factories that are underutilized. Volkswagen could come in, retool them to their standards, then use them to capacity.
No formal bid has been presented by Volkswagen, or any car company for that matter.
Source: Autoblog