Geneva 2008: Golf TDI Hybrid
Posted by Lorenzo at 6:36 p.m.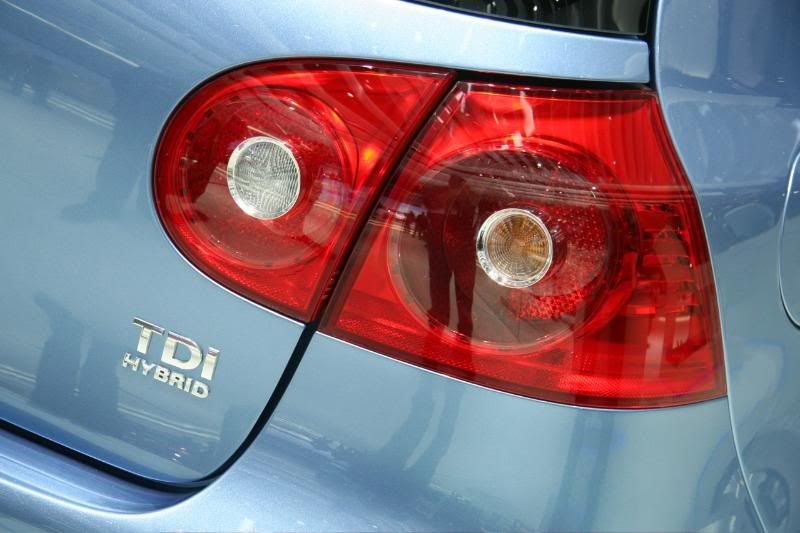 Although the showstopper of the Geneva Motor Show is the Scirocco, the Golf does get some of the spotlight. Volkswagen officially unveils its very first hybrid vehicle, the
Golf TDI Hybrid
. Unlike conventional hybrids, this Golf has a diesel engine (specifically, the Polo BlueMotion's 74 hp engine) connected to a 27 hp electric motor and a 7-speed DSG. The result is a phenomenal 69 mpg and carbon emission at just 90g/km, thus besting the Prius on both counts. The biggest physical change to the Golf's exterior is the different front end, where the bonnet's leading edge is shaped differently to make the car more slippery. The grille is also different, reminiscent of the Polo BlueMotion's and the wheels have inserts that also help air flow efficiently around them.
The press release is lacking in the finer details, including when, where, and for how much it will be available. Though if I was a betting man (which I'm not on principle), I'd say it will be to North America sometime next year.
Press release and photos after the jump.
Source: Volkswagen, photos from Autoblog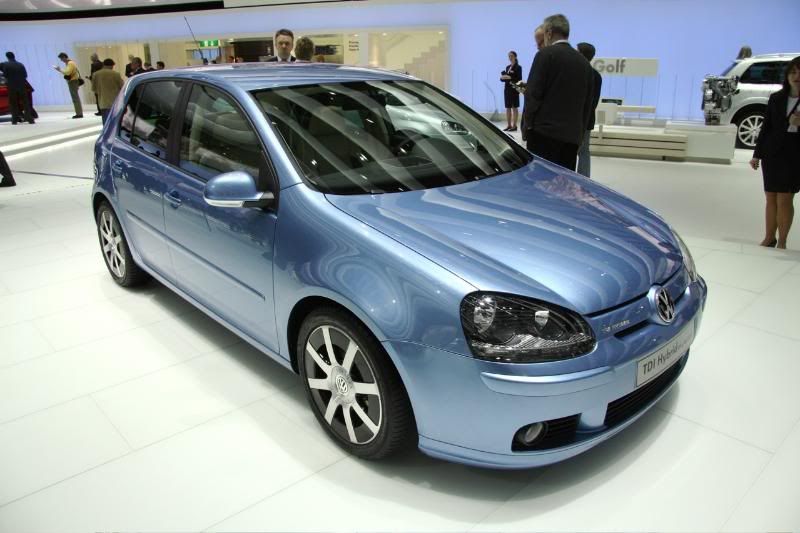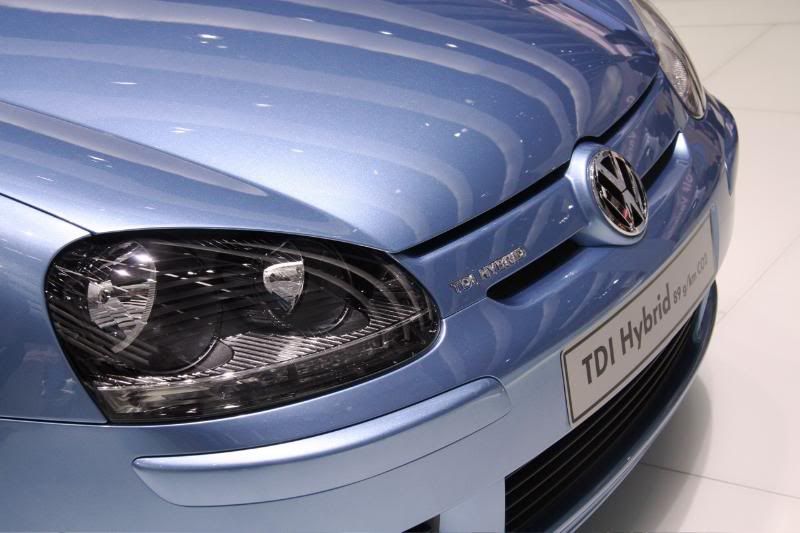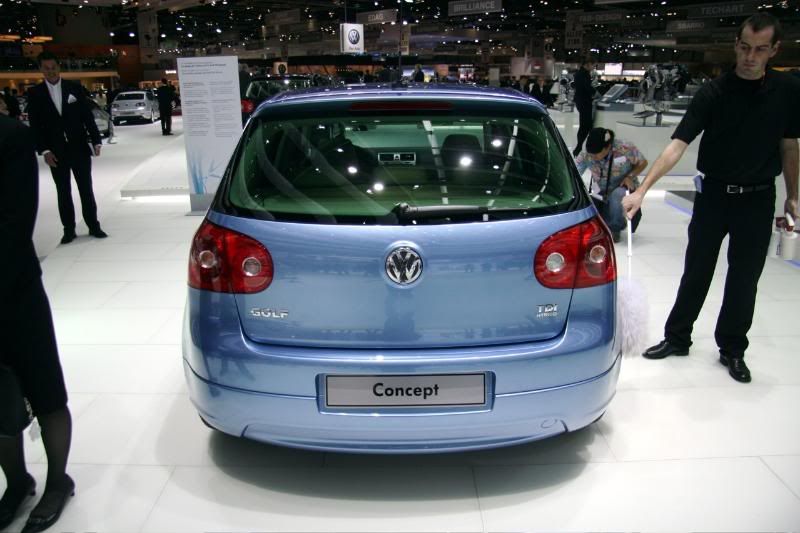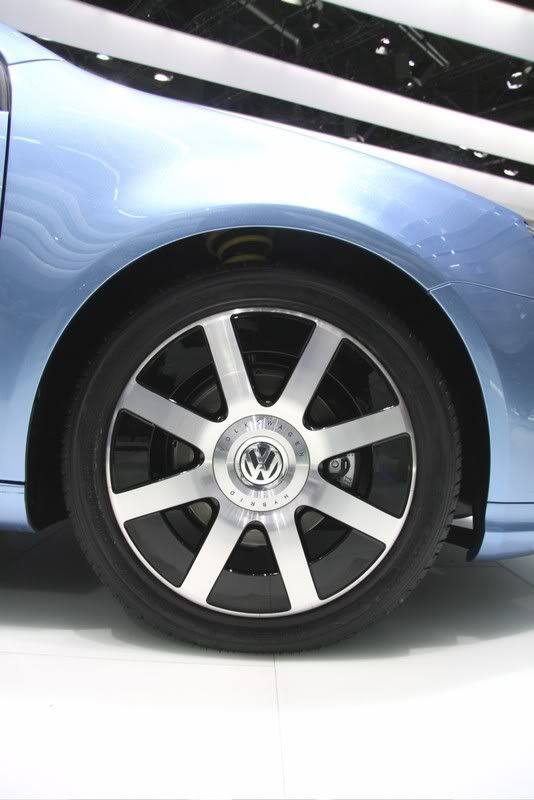 With its Golf TDI Hybrid, Volkswagen demonstrates the potential inherent in the combination of a high-tech diesel engine, an electric motor and 7-speed DSG technology. On show for the first time in the world at the Geneva Motor Show, the concept car consumes no more than 3.4 litres of diesel fuel per 100 kilometres. The powerful full-hybrid Golf TDI Hybrid can be run either in internal-combustion mode only or in mixed operation – the powerful yet thrifty combination of TDI and electric motor. The car is also designed to run on emissions-free electric power only. Power transmission to the front axle is managed by a 7-speed DSG gearbox. In city traffic, the automatic stop-start system will even switch off the turbo-diesel when the vehicle is stationary.