Geneva 2008: Golf TDI Hybrid pics
Posted by Lorenzo at 6:28 p.m.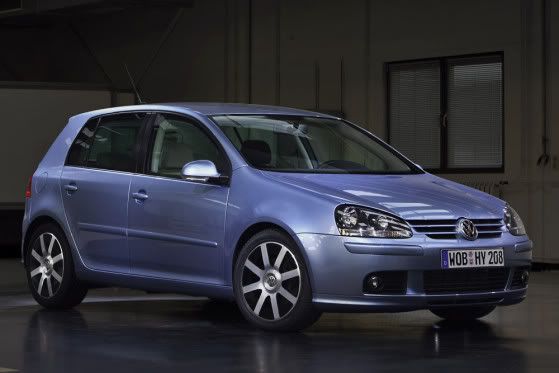 Images of Volkswagen's first hybrid are coming out now (leaked also?). The Golf TDI Hybrid will, of course, be a diesel-electric vehicle that should rival gas-electrics and be better at what they do.
We are learning some new details about the Golf TDI Hybrid such as its 75 hp engine (displacement unknown but probably the same diesel in the Polo BlueMotion) that will be coupled to 27 hp worth of batteries at the back end and a 7-speed DSG in the middle. That should bring fuel consumption to an excellent 69 mpg and carbon emission to 90 g/km. Of course, these numbers are tentative pending the release of official specs from Volkswagen.
The Golf TDI Hybrid will come with a full complement of Hybrid technologies such as regenerative braking, stop/start, and a screen that shows squiggly lines that is supposed to represent how much energy you're saving (or something like that). The Golf TDI Hybrid is a full hybrid so will be able to run on batteries, the engine, or both.
Modifications also had to be done on the Golf itself to aid in making it more aerodynamic: the grille is narrower, suspension lowered, and low-rolling-resistance tires. A new paint colour, Vivid Blue, is also being introduced especially for the Golf Hybrid TDI. Perhaps the paint itself also reduces drag. Who knows?
All these details should be ironed out once the Geneva Motor Show gets underway. While we wait, peruse some images after the jump.
Source: Autoblog