More US Phaeton details emerge
Posted by Lorenzo at 6:39 p.m.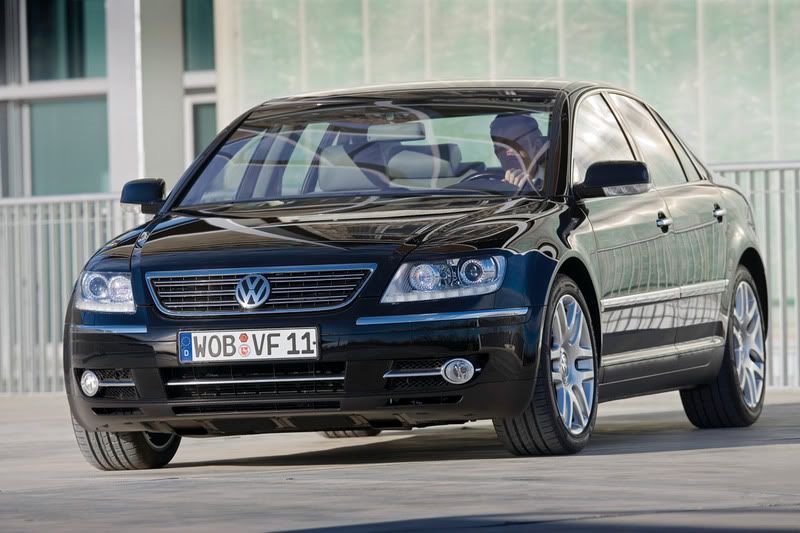 It's no secret that Volkswagen wants to see the Phaeton succeed in all markets. And that's exactly what Volkswagen had in mind when they first launched the Phaeton in the US. They probably thought "Hey, we have a car that sharply undercuts the bigger players in the market so we should do well". They should have if only people saw past the badge. What Volkswagen didn't consider was that, at least for the North American market, people were not willing to spend big money for a Volkswagen, even if that Volkswagen was cheaper than its rivals.
So when word comes that Volkswagen will once again give us a Phaeton, things start getting weird. It's like being in your high school reunion and someone reminds you of an embarassing memory and everything gets awkward and silent. And, as it goes, it is you who breaks that silence.
Volkswagen is breaking that awkward silence by continually revealing more details of the US bound Phaeton. And this time, Stefan Jacoby has revealed some key details about the forthcoming US-spec Phaeton.
First and foremost, Jacoby revealed the next Phaeton's pricepoint in the US market at around $55,000. This is an unprecedented move by any manufacturer to announce a price even before a concept has graced the floor of a major auto show. Next, Jacoby reveals that the Phaeton will sit on a shorter wheelbase. We've already
reported
that insiders believe that the next Phaeton will ride on the current Audi A6's platform, which is of course, shorter than that of the Phaeton's. The last detail which we have heard of a lot surrounding the US-bound Phaeton is the main engine being a diesel. Giving the Phaeton an oil burner is a risky move as it could alienate even more people not used to diesel engines. However it could also be what makes the Phaeton a success the second time around if they market it right. According to Jacoby, giving the Phaeton a diesel engine will make it a technological and environmental flagship for the whole lineup.
No timeline was revealed but we'd hazard a guess of around 2010/2011.
Source: Autoblog