R32 makes MotorWeek's Driver's Choice Awards
Posted by Lorenzo at 5:14 p.m.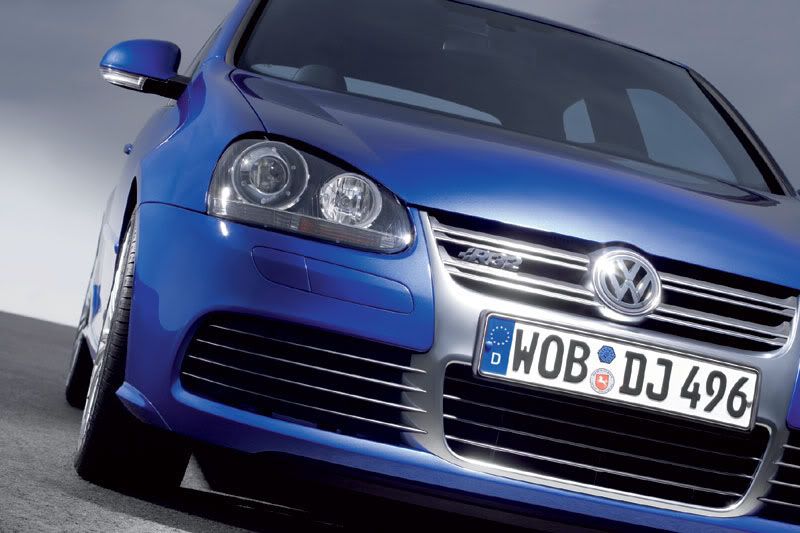 The R32 has snagged another from MotorWeek as it was named Best Performance Car in their Driver's Choice Awards. Can't say I disagree. Last year, the Eos also won a spot in the Driver's Choice Awards as the Best Convertible.
Volkswagen's press release is after the jump.
Source: Volkswagen


AUBURN HILLS, Mich.—Volkswagen of America, Inc. announced today that its motorsports-inspired R32 has won the 2008 MotorWeek Drivers' Choice Award for Best Performance Car. MotorWeek looks at vehicles from a buyer's point-of-view, and uses trends and innovations to help award their Drivers' Choice Awards. MotorWeek's aim is to produce a list of winners that can be used by potential customers as a practical buyers guide.

Born from the original pocket rocket, the R32's power comes from a 3.2 L narrow angle V6. Offering 250 horsepower and 236 ft.lbs. of torque, the R32 is all muscle. Known for being the ultimate in Volkswagen sports performance, the R32's 4MOTION all-wheel-drive system ensures dynamic handling, and refined road manners. Volkswagen's highly acclaimed DSG® transmission, which allows seamless gear changes, helps rocket the R32 from 0 to 60 in 6.5 seconds.

Founded in 1955, Volkswagen of America, Inc. is headquartered in Auburn Hills, Michigan. It is a subsidiary of Volkswagen AG, headquartered in Wolfsburg, Germany. Volkswagen is one of the world's largest producers of passenger cars and Europe's largest automaker. Volkswagen sells the Rabbit, New Beetle, New Beetle convertible, GTI, Jetta, GLI, Passat, Passat wagon, Eos, Touareg and Phaeton through more than 600 independent U.S. dealers. Visit Volkswagen of America online at vw.com.