Routan minivan spied
Posted by Lorenzo at 12:47 a.m.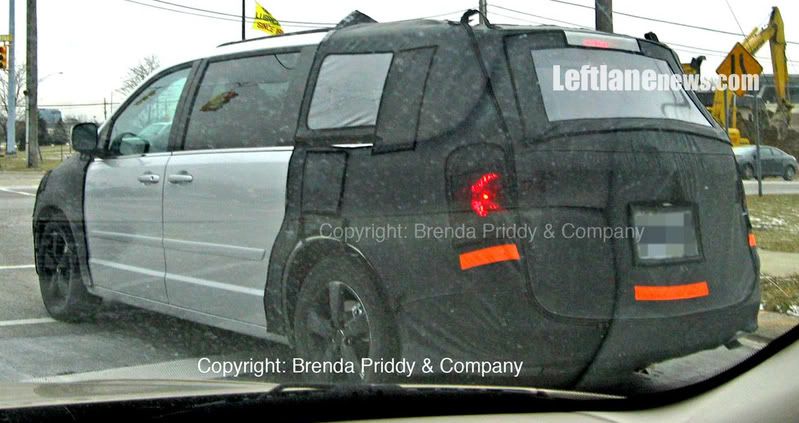 Spyshots of Volkswagen's new Routan minivan for the US market were taken as it was doing some testing. Of course, the obligatory camouflage covered the important bits but, with what we can see, nothing much has changed on the sheetmetal, with only the taillights, rear side window, and front end (presumably) expected to be different from the Routan's Chrysler/Dodge bretheren. Not much surprise there, however, as all three models will be built side-by-side-by-side in Chrysler's assembly line in Windsor, Ontario, Canada.
We are still expecting a truly Volkswagen interior but features like Swivel 'n Go or Stow 'n Go are most likely not going to make it on the Volkswagen version as Chrysler/Dodge deems them as selling points. Powertrain options, according to
Leftlane News
, are going to be Volkswagen's own but I've heard otherwise from other sources. We shall see when the Routan debuts in Chicago next week.
Another angle after the jump.
Source: LLN, Brenda Priddy & Co.