Scirocco brochure leaked!
Posted by Lorenzo at 7:56 p.m.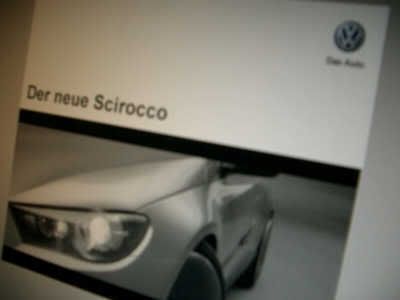 It's not often we get a treat like this. Some quick-thinking (or soon-to-be-fired) guy within the depths of Volkswagen's brochure printer snapped some pics of what appears to be the German language brochure for the new Scirocco.
Nothing really new to reveal in terms of information, and since I can't read German, I can only go as far as what I see in the images. Oh, except for the interior, which looks like it is pulled straight out of the Eos (look at the HVAC vents).
The other two photos after the jump.
Update:
We're now getting reports that these may actually be fake. Regardless, they're certainly exciting.
Source: Autoblog