Scirocco microsite hints at a Geneva debut
Posted by Lorenzo at 9:04 PM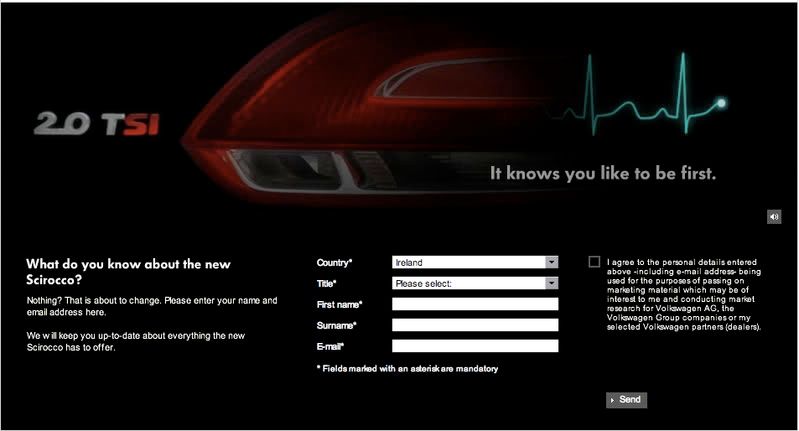 Volkswagen has put up a
Scirocco microsite
, just several weeks before the Geneva Motor Show begins in March, thus fueling the speculation that the car may actually debut at Geneva. Of course, the last time Volkswagen put up a
microsite
was for the
Passat CC
, which then debuted the next month. So a Scirocco at Geneva looks much more plausible now, doesn't it?
The microsite takes after the Passat CC's, that is to say nothing much is revealed. Like the Passat CC's microsite, the Scirocco's pans across images of the Scirocco in varying angles. We are shown what the wheels look like (they look sweet!) and a glimpse of the taillights are revealed (looks nothing like that of the
Iroc Concept's
) along with "2.0 TSI" badging giving clue to the Scirocco's engine.
Again, Volkswagen has piqued our interest about a forthcoming model with a microsite. But really, based on past
spyshots
, our interest has been piqued for a long time. Here's to hoping for a Geneva intro. Now if only they could change their
North American position
regarding the Scirocco.
Source: Volkswagen