Volkswagen to unveil diesel-electric Golf at Geneva
Posted by Lorenzo at 9:33 p.m.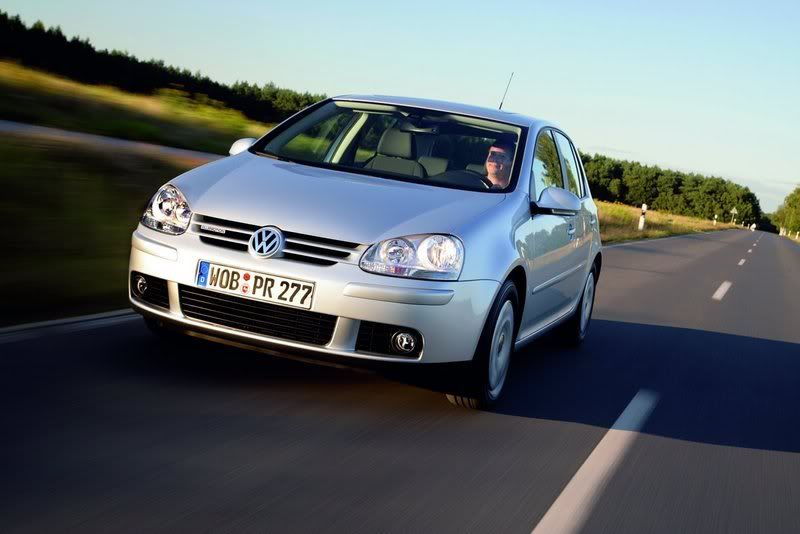 I'll come right out and say it. I'm not a fan of hybrid cars. I just think that it's all hype. When you look at the bigger picture, hybrids are very inefficient. First, you have to mine the minerals for the batteries (most common of which are lithium or nickel), which does a considerable amount of damage on the environment. Then, disposing of that very battery when it can't hold a charge becomes a problem because of all the toxic chemicals it contains. In addition, a hybrid system adds extra weight to a car which, if you think about it, probably defeats the efficiency that a hybrid provides in the first place. Hybrids are typically more expensive than non-hybrid models and that it rarely ever pays for itself. Hybrids also only really work in city traffic. Go on the highway and you will still be burning gasoline.
No, hybrid technology is a triumph in marketing, not technology. And it really is unfortunate that hybrid technology is seen as the be-all and end-all for when it comes to being both fuel efficient and environmentally friendly, because there are so many other technologies out there that does a better job, such as Volkswagen's BlueMotion or BMW's Efficient Dynamics. And to prove just how much better these technologies are, the Toyota Prius is the most fuel efficient car in the US but in Europe, the Prius is second only to the Volkswagen Polo BlueMotion and tied with the MINI Cooper D which uses Efficient Dynamics.
But the sad reality is that hybrids are here to stay, especially in the US where driving a Pruis is seen as a status symbol. If Volkswagen wants to increase sales, they need to play on American terms. That means bringing a hybrid to the market.
Volkswagen is due to unveil a hybrid Golf at the Geneva Motor Show, but with a twist. Instead of pairing the hybrid system with a gasoline engine, Volkswagen will opt for a diesel, thus increasing the efficiency of the hybrid Golf. This actually has many advantages over a conventional hybrid like the Prius. First, you get the added efficiency of a diesel, which as we know, is already pretty efficient on its own. Second, a torquey diesel will better move a heavier hybrid car. Lastly, diesels shine on the highway where it gets even more efficient.
No official figures have been released but the Golf diesel-hybrid may return 69 mpg(US) and 89g/km of CO2. That means a whopping 23 mpg more for the Golf than the Prius' combined mileage estimate of
46 mpg
and 15g/km less CO2 emissions over the
Prius' 104g/km
. Granted, these two are in different categories but you can see how big a difference a diesel makes. The hybrid system could also make its way into the Jetta and the A3.
I may still not have love for hybrids and would prefer if Volkswagen brought over the BlueMotion lineup from Europe to the US. But a diesel-hybrid is a good compromise and should appease image-conscious Americans. This is Volkswagen showing the world how it should be done.
Watch out for the diesel-electric golf at the Geneva Motor Show next month. Oh, and I apologize for my anti-hybrid tirade earlier.
Source: 4Car