Tokyo 2007: Volkswagen space up!
Posted by Lorenzo at 5:31 a.m.
As
promised
, Volkswagen unveiled a derivative of their up! concept at the Tokyo Motor Show. The space up! is a small (4-seater) minivan/MPV type vehicle based on the
up! Concept
that was revealed at the Frankfurt Motor Show back in September.
It's longer and taller than the 3-door up! hatchback. Access to the inside are via suicide doors that lead into the four-seat cabin. Volkswagen claims 4.5 meters of legroom in the space up!, which is only 3.68m long. The space up! also keeps the up!'s rear-mounted engine and will have cargo stowage up front and at the rear.
Volkswagen's press release at time of writing was only available in German so watch this space for the English press release once it's available. Photos after the jump.
Update: Press release is now available after the jump.

Source: Volkswagen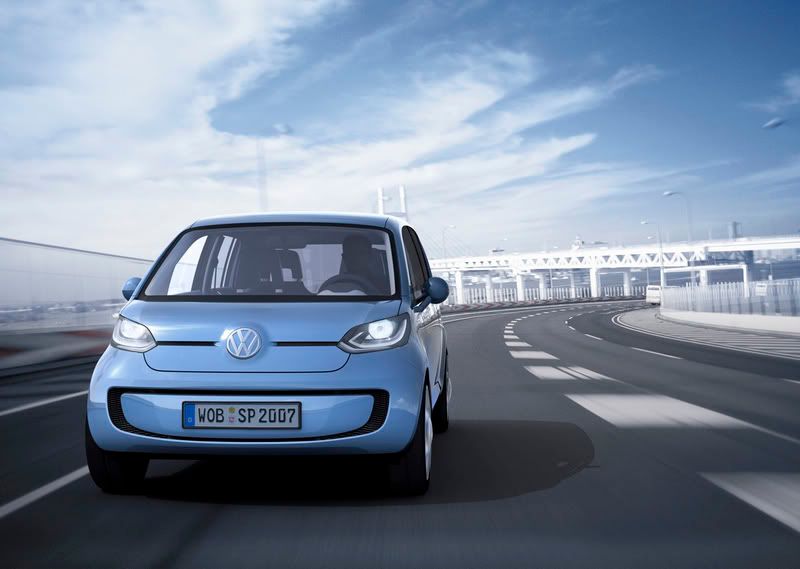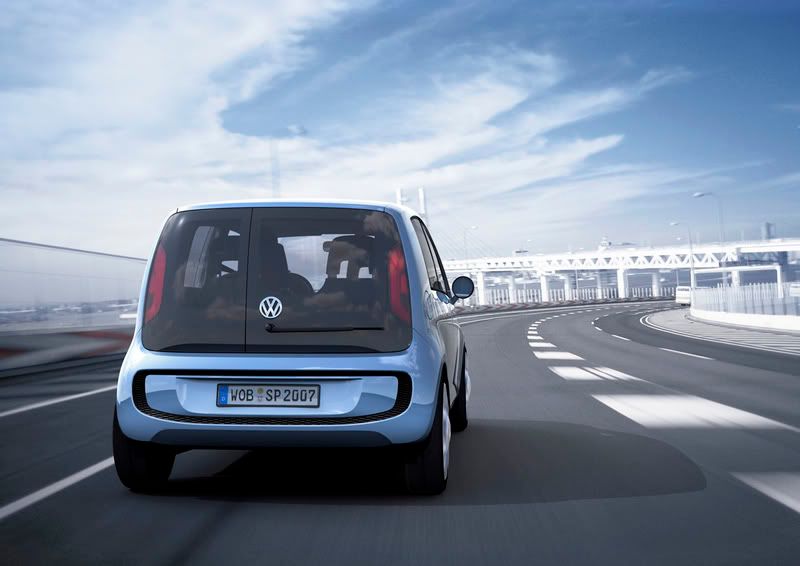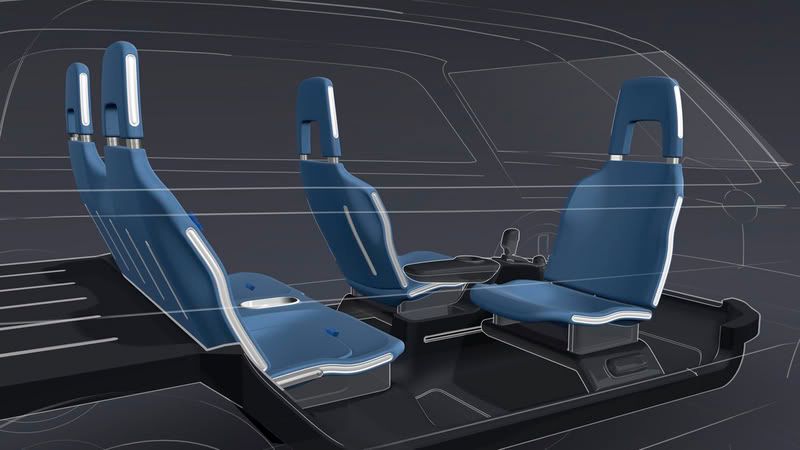 Second variant of the space wonder by Volkswagen


Wolfsburg/Tokyo, , 24 October 2007 - Just six weeks after the world premiere of the two-door city specialist – the up! – at the IAA in Frankfurt, Europe's largest car producer is now showing the next member of the "New Small Family" – the space up! concept car – at the Tokyo Motor Show.

Being the largest small Volkswagen, the space up! is a small space wonder; on just 3.68 meters length and 1.63 meters width it offers the space of a significantly larger vehicle. The designers intentionally avoided any superfluous gimmickry here. Like the up!, the space up! is characterized by a fully new harmony between technical layout on the one hand and emotional design on the other.

The clever space concept of the space up! is largely due to its engine layout. The environmentally friendly gasoline, diesel and electric drives of the future up! family are located – as they were at one time on the Beetle and the Bulli – in the rear. An abbreviated comparison: The four-door space up! is exactly 23 centimeters longer and four centimeters taller than the up! shown at the IAA in Frankfurt.

"The world premiere of the up! at the IAA in Frankfurt served as an initial test to see how the concept of our New Small Family would be received in Europe. And the results of this test were more than favorable," says Dr. Ulrich Hackenberg, Head of Technical Development. Walter de Silva, Chief Designer of the Volkswagen Group, underscores this assessment: "In formal design terms, one can see that the space up! is fun and at the same time offers maximum space on the smallest of platforms. Our New Small Family brings a smile back to the road."