Scirocco's 'evil twin' forthcoming?
Posted by Lorenzo at 6:10 p.m.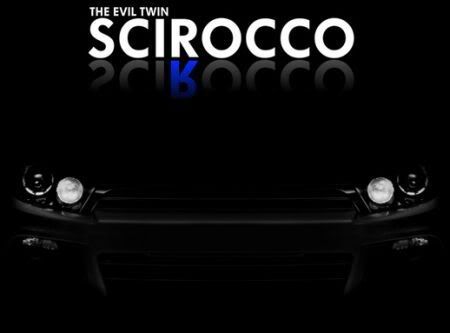 When the Scirocco was first introduced (even as the Iroc Concept), the possibility of an R version was almost a certainty. So then it comes as no surprise that this image has surfaced on the internet. Meant to be a teaser for the Scirocco's 'evil twin' R version, the shot shows the silhouette of the Scirocco's front end and with a blue R reflection now commonly associated with Volkswagen's high performance models.
We don't really know the veracity of this image; whether or not this comes directly from Volkswagen as a teaser. However, given Volkswagen's push that the Scirocco is a sports coupé, they wouldn't miss this chance to make it even more sporting.
Source: Autoblog