Autobild publishes unknown Volkswagen concept; iCar rumors continue
Posted by Lorenzo at 7:04 p.m.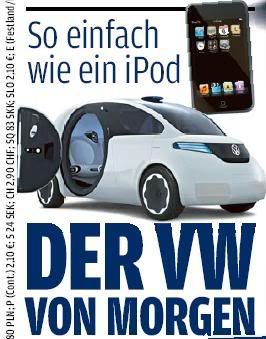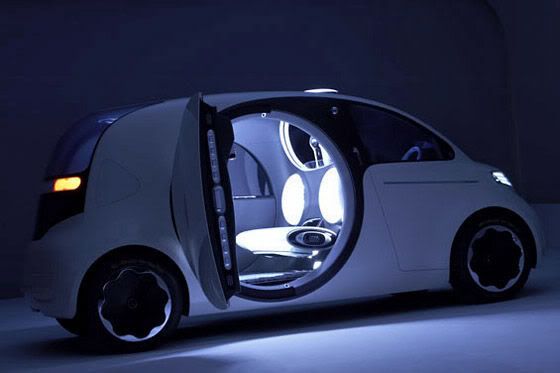 In the summer of last year, Apple's CEO Steve Jobs had reportedly met with Volkswagen's CEO Martin Winterkorn. Exactly what they talked about, no one knows but rumors about a Volkswagen/Apple collaboration was unavoidable. Fast forward a month after this alleged meeting and Volkswagen unveils the up! concept with a touchscreen interface that looks like something Apple would come up with. Though Apple or Volkswagen never have announced any official partnership, one can't help but wonder: is the iCar coming soon?
Really, no one knows if there even is an "iCar" however
Autobild
seems to think so and has published an article in their latest issue of an unknown Volkswagen concept with an iPhone. What it means? Again, no one knows.
Source: Autoblog