Robust pickup starts to take its final form
Posted by Lorenzo at 10:50 p.m.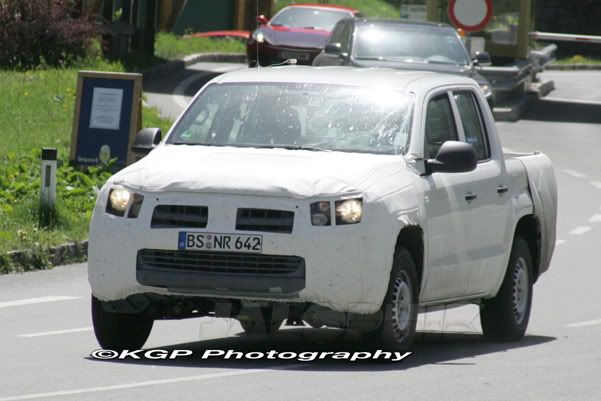 The forthcoming
Robust
pickup from Volkswagen is really very enigmatic. First making its appearance as
Toyota Hilux
test mule, now is finally taking shape as a Volkswagen. The latest spyshots reveal a glimpse of the Robust's grille. Can't comment much on it, though, seeing as how it's currently covered up. One thing's for sure, though, this isn's the Hilux any longer.
Source: German Car Blog, KGP Photograpy