Golf Plus to get nip, tuck
Posted by Lorenzo at 10:58 p.m.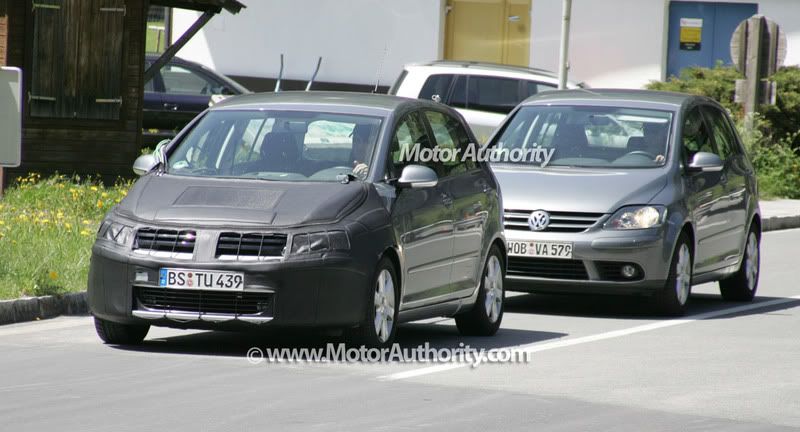 The Golf Plus, a Golf variant available in Europe that is taller than a Golf, looks like its going under the knife to get a facelift done. The latest spyshots reveal that the Golf Plus is due to get a new front end in the near future. To what extent this change will go is unknown however what the spyshot reveals are two bars down the centre of the front VW badge and the lower chin looks like that of any other Volkswagen with the shield grille. Whether this is indeed what lies under those covers is yet to be seen. What also isn't known is if this will also be the front end for the Mk. VI Golf (probably not but who knows?).
Source: German Car Blog, Motor Authority