Volkswagen has surprise in store for LA show
Posted by Lorenzo at 8:29 p.m.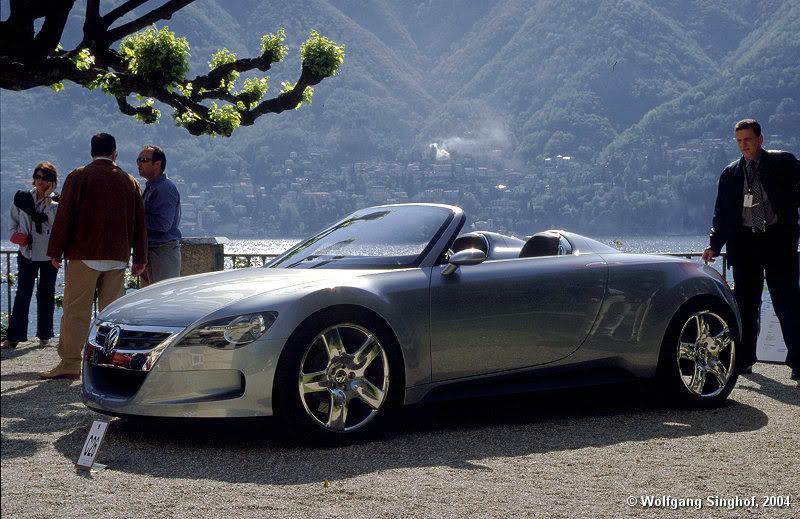 For years, Volkswagen has toyed with the idea of a lightweight, practical roadster. The world first fell in love with the Concept R back in 2003 where it was unveiled during the Frankfurt Motor Show. The emotive, sensual design took everyone by surprise. People pleaded for Volkswagen to build it but, in the end, Volkswagen's accountants won and the project was canned. No one has forgotten about the Concept R and, to this day, people are waiting for Volkswagen to come out with something similar.
Looks like the wait will be over soon as Autocar is reporting that Volkswagen will have a surprise up its sleeve during the coming LA Auto Show in the form of a practical alternative to the Lotus Elise. Engine offerings are said to be either a 168 hp, 1.4-liter TSI gasoline engine or a 125 hp, 1.6-liter TDI mounted at the rear sending power to the rear wheels via a 7-speed DSG.
It may be premature to talk about production versions but if it does reach that stage, expect the car's curb weight to be around the 2,200 lbs mark with a 0-60 in the sub-7 seconds range.
Source: Autocar via Autoblog