Mk. VI Golf variants expected
Posted by Lorenzo at 8:28 p.m.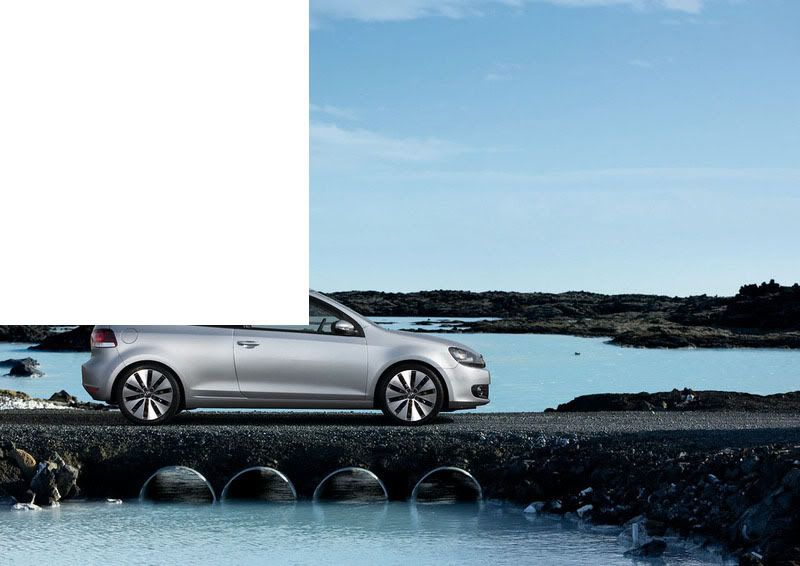 The Mk. V Golf was infamous for spawning about ten million different derivatives (ok, maybe not ten million but probably a dozen). The
Mk. VI
hasn't even settled into the scene yet, just being revealed mere weeks ago, and already the endless possible Golf-derived variants are already being talked about.
Perhaps the greatest stablemate of the regular Golf is the GTI. For it's sixth appearance, Volkswagen is apparently going even farther with the work they started with the Mk. V GTI, making it an even worthier successor to the original Mk. I hothatch. Slated to be released shortly after the Golf's market launch, the engine choice, at least in Europe, is purported to be the base A5 engine; a 2.0L TFSI that makes 208 hp at 4500 rpm and 258 lb. ft. of torque at 1500 rpm thanks to Audi's valvelift technology.
For the third R model Golf, Volkswagen is purported to drop the 3.2L VR6 that has made the line so popular. Instead, Volkswagen will go for a high-boost 2.0L making 265 hp. All-wheel drive does stay in the menu. No word on when we can expect this "R20" to hit the market.
Lastly, Volkswagen will also be building a successor to the Cabrio with the Mk. VI Golf. A convertible version is on the menu for 2010 and will feature a soft top derived from the A3 Convertible (instead of an Eos-like hardtop).
Source: Autoblog